To Enjoy Your Journey While Finding the Beauty of the World - King Long XMQ6128SD Luxury Tourist Coach
2016-06-02
King Long XMQ6128SD is a luxury tourist coach customized for you, you will be impressed by the thoughtfulness and attentiveness from King Long coach.

To Find the Beauty and Let the Happiness with You
Fluent and gentle curves outline the style of elegance, while simple and concise front wall and rear wall manifest extraordinariness. XMQ6128SD has excellent performance in air-tightness with roof drip at the two sides, with good adaptability for sunny and rainy days. This luxury tourist coach makes you embark on a journey to find pleasure and happiness.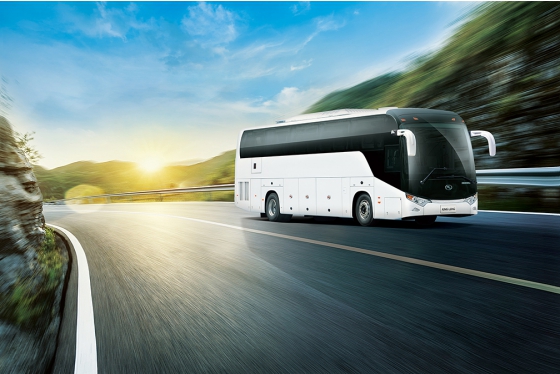 To Enjoy the Beauty and Give Yourself a Memorable Journey
King Long hopes every passenger can enjoy the beauty in ultimate comfortableness, your smiles are the meaning of this journey. King Long orchestrates interior design and configuration with user-friendly seats and space arrangement. The number of rear passenger seats with independent handrails has been changed into 4 from 5 traditionally. Otherwise, the pioneer stereo system and LED lamps are equipped to ensure your comfortableness and give you more unforgettable memories.