King Long Shines at China Transpo 2016
2016-05-23
On May 23, the 13th China International Exhibition on Transport Technology & Equipment officially kicked off at China International Exhibition Center. Xiamen King Long United Automotive Co., Ltd. (hereafter refers to as King Long) brought its new bus model City Light on display. Also at the expo, it initiated King Long Mobile Library, providing more access to books for the public.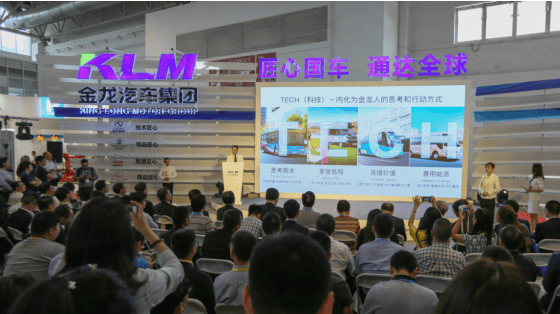 Since its establishment 28 years ago, King Long has always put its first priority on innovation, aiming to produce internationally competitive buses for customers from all over the world. At the expo, King Long revealed its new brand action, integrating Think Demand, Enjoy Trip, Connect Value and Harness Energy. Insiders from China's bus industry are quick to respond, saying that King Long is now actively and ingeniously creating demands for its customers, upgrading customer experience and taking up more social responsibilities.
Backed up by a wide spectrum of its bus products, its ECO-Chip 2.0, Intelligence Cloud Service Platform, state laboratory center, talent pool, state-of-art production facilities, well-connected service networks, the bus maker is creating more added values for its customers.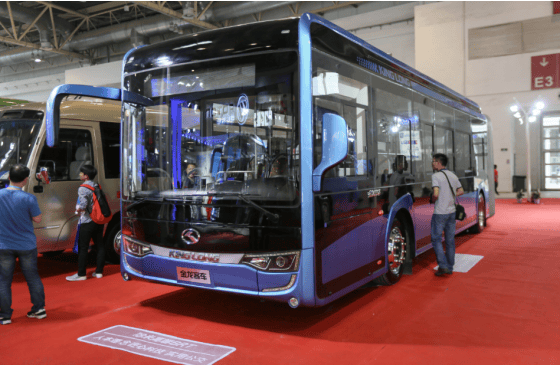 The upgrading of its technologies has resulted in the innovation among all its products, including buses, coaches, new energy vehicles, special vehicles, and school buses. Its City Light bus series debuted at the expo, feature hybrid and electric power systems, representing a new generation of public transportation products. XMQ6180G high-end BRT is tailor-made for the express public transportation in urban areas. XMQ6106G electric city bus consumes no fuels and emits zero pollutants. Equipped with ECO-Chip management system and 5D driving system, the bus is more efficiently and intelligently managed by bus operators. In addition, XMQ6898Y is targeted at the medium- and short-distance passenger transportation. With a power drive line designed by AVL, the vehicle achieves high economy and strong power, bringing more travel comforts for all passengers.