King Long Plays an Integral Part in Thailand
2016-04-01
With the development of tourism industry in Thailand, the exports of King Long coaches to Thailand increased sharply. King Long coaches playing an integral part in Thailand not only helped to improve the tourism transportation in Thailand, but also made a name for "Made in China".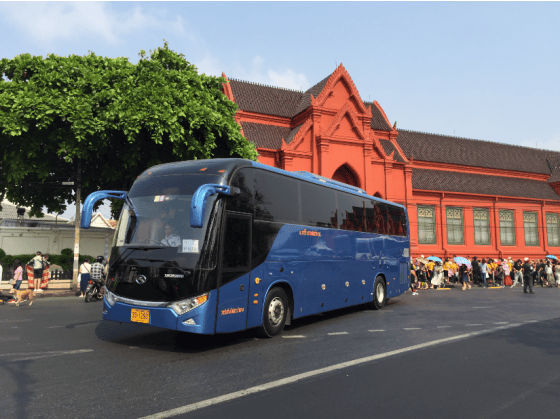 In 2012, 50 King Long luxury tourist coaches were exported to Thailand. In 2013, King Long was invited to attend the Architect Expo to show two high-end coach models. In 2015, 648 King Long luxury coaches were exported to Thailand again, and the export of the 1,300th King Long coach to Thailand has been achieved. In the first half of this year, 515 tourist coaches exported to Thailand have been dispatched. Today, traveling in Thailand by King Long coaches has become a new normal for tourists.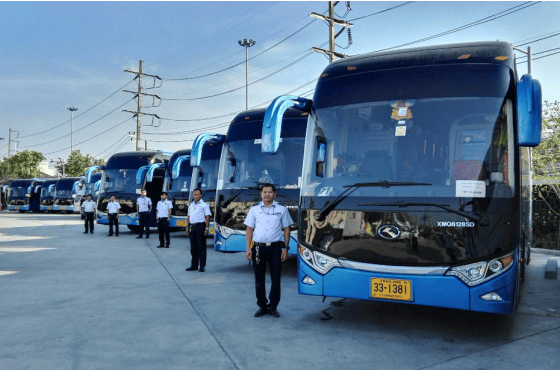 No matter in Bangkok, Chiang Mai, Phuket or Pattaya, from your first step out of the airport, you would most likely see a familiar King Long coach waiting for you. On the road, you can see King Long coach everywhere.

Given the special climate, terrain and driving habits of drivers in Thailand, every King Long coach is "tailor-made".
According to the local environment and vehicle operation requirements of Thailand, the traditional reversible luggage compartment door and rear compartment door of King Long coach were changed to lifting type to cope with the relatively narrow road conditions in Thailand. At the same time, for the customization of the interior, Thailand's culture, style and elements were adopted.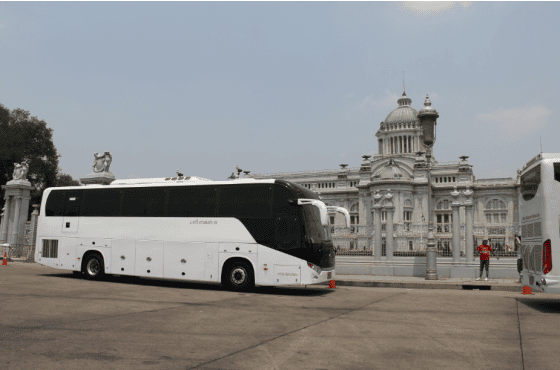 Facilities inside the coach like luggage racks integrated with air conditioning outlets and luxury reading lamps not only provide complete functions, but also have reasonable layout. The adjustable passenger seats with high backs provide superior comfort. The coach is easy and simple to handle and has strong power and significant fuel saving performance.
The big proportion of mountain roads and high slopes in Phuket Island area bring many challenges to braking and dynamic performance of vehicles for safe driving. For this, overseas staff of King Long went to Phuket Island with road conditions measuring tools for investigation and conducted targeted debugging and calibration of vehicle dynamic performance and braking performance after several studies.

Products "Made in China" not only need to go global, but also establish its steady position. The key to the latter is to improve after-sales service. The 4 parts warehouses which King Long set up in Thailand can deliver parts to customers within 24 hours.
Today, King Long not only makes overseas Chinese tourists feel at home, but also gradually blends in the life of Thai people. Where there are beautiful sceneries, there are King Long coaches.
In the future, King Long will output more and better products to continuously improve tourism transportation in Thailand.