Manufactured for You - King Long 6125AY
2016-03-31
With streamline and fashionable appearance, it is a moving landscape wherever it drives. The 49 1 1 standard seats meet both passenger travel and tour needs while meeting the diverse operating needs.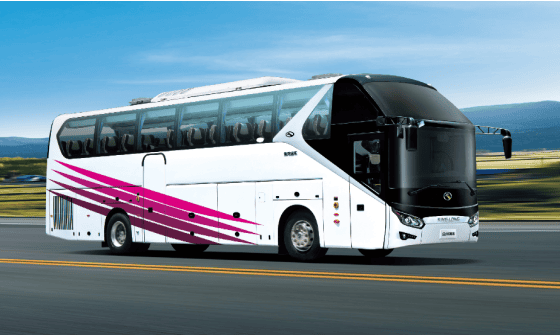 Generous and exceptional appearance
Adopting dual-windscreen design, its outstanding appearance catches great attention at the first sight. After the body reform, it has even better streamline structure. The K-logo is quite impressive.

Exquisite trimming, comfort and upgrading
XMQ6125AY selects exquisite trimmings and brings more comfortable driving/riding experience. The smartly-reformed passenger seats make space larger. The airplane-class luggage racks, reading lights, AC outlets and other considerate designs make each travel soothing. The optimized console-envelope structure makes the driving space better enveloped, securing smooth and wonderful driving/riding experience.