A Low-carbon Proponent, A Green King Long Builder
2015-10-21
As the government continues issuing supportive policies, China has become the largest producer and consumer of new energy vehicles in the world.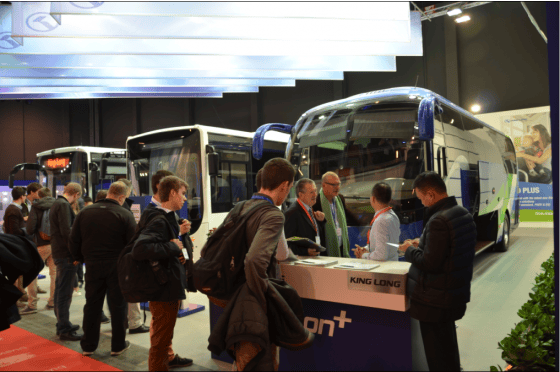 In the area of passenger car manufacturing, Chinese enterprises, with King Long as a leader, have reached international level after years-long devotion in the R&D of new energy and product and technology innovation.
As early as in 2001, King Long started the R&D of hybrid buses. With its 27-year experience in vehicle manufacturing and 14-year experience in new energy technologies, King Long is absorbed in scientific research and developing real eco-friendly new energy vehicles.
In May 2015, King Long launched a complete series of green vehicles in China, covering pure electric cars and plug-in hybrid cars with length varying from 6m to 12m. Those vehicles are of different energy modes such as plug-in charging, power switching, and hybrid type, for different functions, such as urban logistics, leasing and commuting, all satisfying the needs for green transport.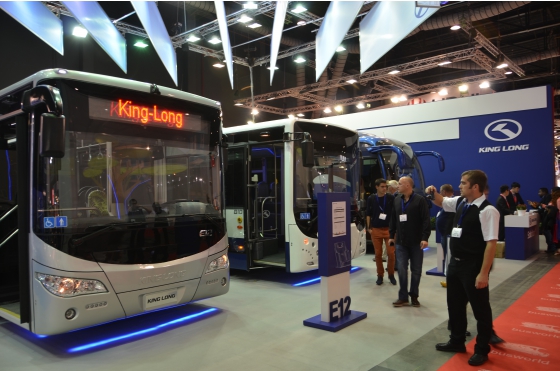 Moreover, King Long initiatively released proprietary ISG plug-in hybrid buses and Eco-chip new energy management system. By realizing the full control of engine operation, charging mode, smart mode switch, vehicle driving, and security assurance, King Long has established a 5-Dual value system to boost vehicle management convenience, intelligence and efficiency.
During this auto show, King Long not only brought own new products, but also demonstrated its Eco-chip plug-in hybrid system, the first time for Chinese bus enterprises to show proprietary integration strategies of new energy vehicles, representing the highest Chinese industrial level.