King Long Showcases the Most Achievements Ever Made at BUSWORID Kortrijk Europe
2015-10-21
Looking back the overseas expansion of Chinese bus manufacturers, King Long comes first as it filled in a decades-long gap where no Chinese bus enterprises obtained a European certificate. The overwhelming access to the European market, since 2005, marks King Long's status as a provider of systematic solutions for international bus operators. "It's our sixth presence in Busworld. The number of six means good fortune in China. Through this exhibition, we hope to show the determination of Chinese bus manufacturers, especially new energy bus manufacturers, to influence global industrial landscape," said Xie Weiguo, King Long's Overseas Sales Director.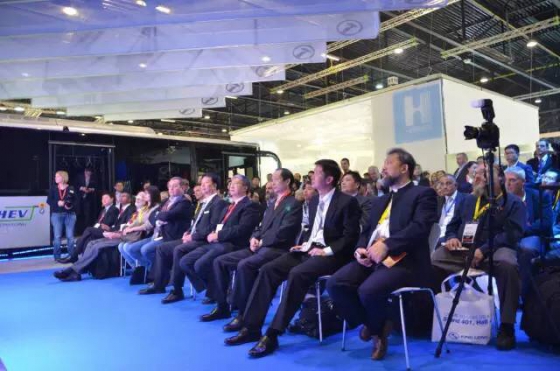 The theme, Solution Plus, means more solutions for customers. So far, King Long has developed into an international solution provider for passenger transport systems, achieving the upgrading from a traditional bus manufacturing enterprise. In details, Solution Plus includes four aspects: product, service, safety and energy conservation.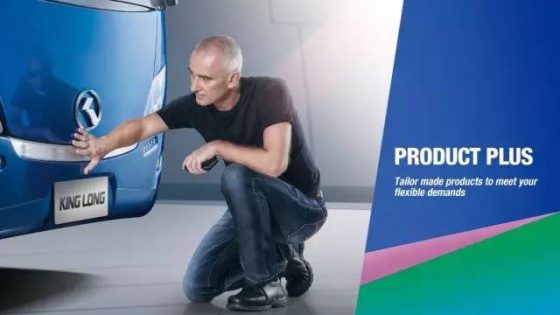 Product Plus: to make full response to market demands, provide flexible customization, make on-demand changes, and satisfy customers' needs perfectly. King Long has accumulated a strong track record since entering the European market in 2005. The compliance of almost 20 product series with European standards has been officially proved. In fields like tourist transportation, public transit and intercity passenger traffic, over 2,500 vehicles made by King Long are serving more than a dozen European countries. The company has entered into successful cooperation relationship with local large-scale passenger transport companies. Despite of the global economic depression in 2014, King Long exported 12,780 buses with a sales volume of USD 301.7 million.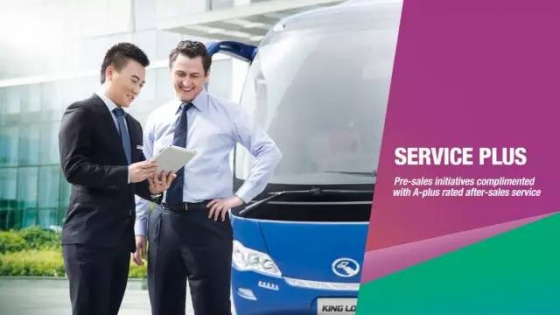 Safety Plus: to make vehicles safer and more intelligent by using active safety technologies such as automatic speed limit, forward collision avoidance, lane departure warning, and panoramic viewing. The future buses, in the eyes of King Long, will be highly integrated with those technologies. In recent years, King Long has been increasing efforts on R&D in areas like the internet of vehicles and automobile electronics, with a series of proprietary achievements highlighting the latest industrial trend in China. Driven by technologies, King Long's technical progress creates more value for customers.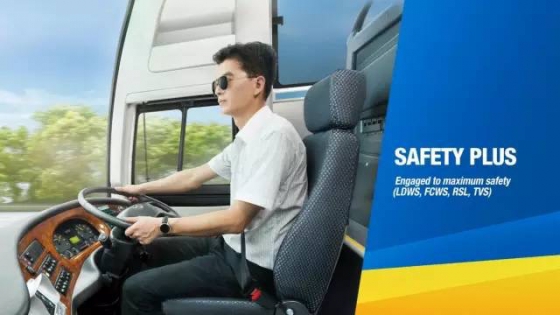 Eco Plus: to ensure product conformity with the newest emission standard, besides Euro 6, plug-in hybrid and pure electric versions also available. The newly-issued tourist bus C9 and passenger bus B10 both meet Euro 6 standards, while E12 is the first real plug-in hybrid type in China. As the greatest producer and consumer of new energy vehicles in the world, China has seen a remarkable popularity in this field. In terms of commercial vehicles, progressive King Long has developed own ISG hybrid power system, a benchmark in Chinese industry of new energy buses.