The Sixth Presence of King Long at Busworld Kortrijk Europe
2015-10-21
King Long, a leader in Chinese bus industry, attended Busworld Kortrijk Europe for the sixth time. During the auto show, King Long focused on the promotion of three premium models: C9, B10 and E12 conforming to Euro 6 emission standards in the theme of Solution Plus, demonstrating the highest bus manufacturing and R&D level in China and its resolution to increase its presence in European market.

During the auto show where the latest achievements in new energy technologies was presented, King Long also announced the conclusion of the strategic cooperation agreements with top suppliers such as Commins, Microvast and Jingjin Electric, showing its commitment to new energy bus solutions and development in synergism and collaboration with their partners.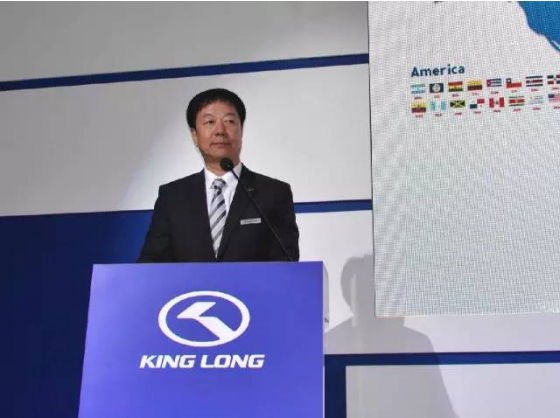 As a Chinese bus manufacturer which has a long history of participation in Busworld Kortrijk Europe, King Long has built a typical Chinese brand in EU market since its debut in the auto show in 2005. Entering the European market rapidly through the gateway of Busworld Kortrijk Europe, King Long has achieved continuous improvements in manufacturing process, quality control, and brand building. Certified with the stringent local standards, King Long has been competing with other European enterprises in this birthplace of modern automobile industry. Meanwhile, King Long has set an example of globalization for other domestic manufacturers. With the closing gap between leading countries, China has become a new powerful player in this industry.