200 King Long New Energy Buses Delivered to Shaoxing for Operation
2015-08-27
On August 13, 200 units King Long new energy buses arrived in Shaoxing city, including XMQ6127 ISG hybrid city buses, XMQ6110 electric buses and XMQ6127 plug-in hybrid buses. To welcome their arrival, a grand ceremony was held in Shaoxing and the public are invited to take a closer look at King Long green bus fleet.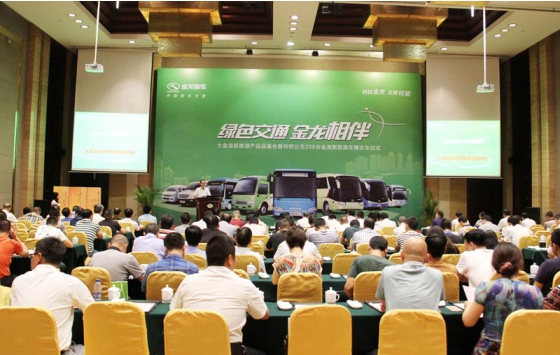 Mao Jize, Deputy Director of Keqiao District in Shaoxing says King Long new energy bus fleet have made significant contributions to the district's combat against environmental pollution. Having been introducing King Long buses for many years, the bus operator in Shaoxing has full confidence in the quality of King Long and its competitiveness. "The operation King Long new energy bus fleet will lay a solid foundation for us to build a green public transport network," says Mr. Mao.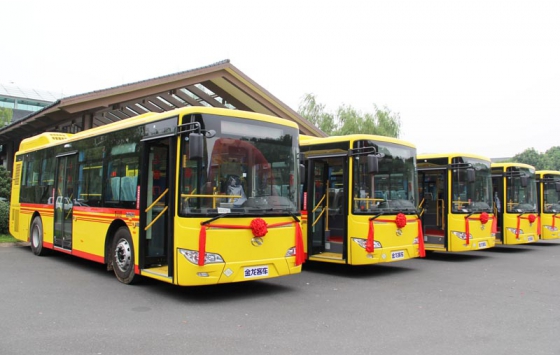 Xu Xiangdong, Deputy General Manager of King Long was also invited to attend the ceremony. In his speech, Mr. Xu gave all participants a detailed introduction about the company's new energy technology applications, system management solutions, new energy bus design and customer-tailored after-sale services. "We are fully committed to providing high quality new energy buses to our customers and we firmly believe that our new energy bus products will stand the test of time. The delivery of our 200 units new energy buses in Shaoxing will further demonstrate our competitiveness in new energy bus industry", says Mr. Xu.
Source:www.chinabuses.org