King Long New Energy Buses Usher in a New Era of Public Transport in Fujian
2015-08-14
In October this year, the first China Youth Games will be held in Fuzhou, the provincial capital of Fujian Province. Fujian Province and Fuzhou have been taking the lead among other provinces and provincial capitals in China in energy conservation and emission reduction. Fuzhou city, in particular, has made impressive achievements in promoting new energy buses. In 2014 and 2015, the city is planning to introduce 2,690 units of environmentally friendly buses on its roads, accounting for over one fourth of the whole province's ambition. Nowadays, the clean new energy buses, ranging from plug-in hybrid buses to electric buses are playing a dominant role in Fuzhou's public transport system. King Long's electric buses, introduced by Kangchi Company, have won widespread recognition among the public, becoming one of the highlights of the urban scene.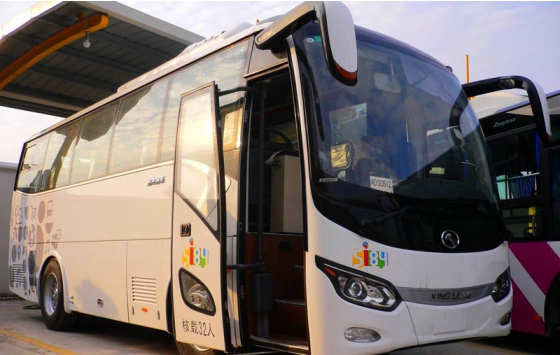 In recent years, Fujian Province has made constant efforts in popularizing new energy buses and it has beaten many other provinces and municipalities in terms of the number of environmentally friendly buses in operation. Thanks to the great efforts made by government at various levels, Fu'an, Wuyishan, Pingtan, Jinjiang and a number of other cities in Fujian province are planning to purchase electric buses in an effort to cut emissions and bring more convenience for local citizens.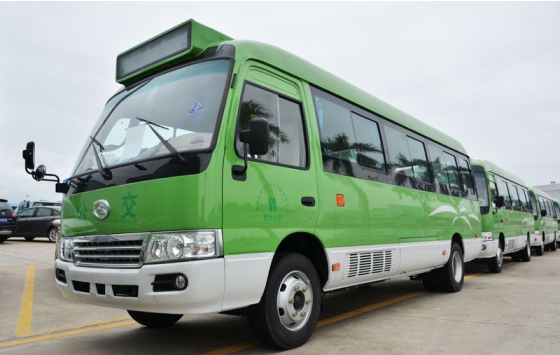 In addition, according to the twelfth Five-Year Plan on Fujian Province's Auto Industry, Fuzhou, Xiamen, Zhangzhou, Quanzhou, Sanming, Putian, Nanping, Longyan, Ningde and Pingtan have all been designated as demonstration cities for promoting new energy vehicles. As each city will host a major sports event during China Youth Games in October, green and environmental friendliness will certainly be the keynote of the public transport sector in Fujian.

King Long, as a bus maker headquartered in Fujian, always put its corporate social responsibility and environmental protection high on its agenda. Having been deeply involved in bus making business for 26 years, King Long has also accumulated rich experiences in new energy buses after over a decade's research & development and marketing. It is now fully committed to providing the most efficient and environmentally friendly public transport solutions for its customers across the globe.