King Long KINGWIN Strengthens its Presence in Bolivia
2015-08-11
In Bolivia, King Long KINGWIN minivans can be seen everywhere in the the cities, such as La Paz Airport, the airport which boasts the highest altitude in the world, and North Yungas Road, which is nicknamed as the road of death in the world. According to some people's estimate, a KINGWIN minivan will drive by every three minutes on average in the urban area of La Paz, the capital city of Bolivia.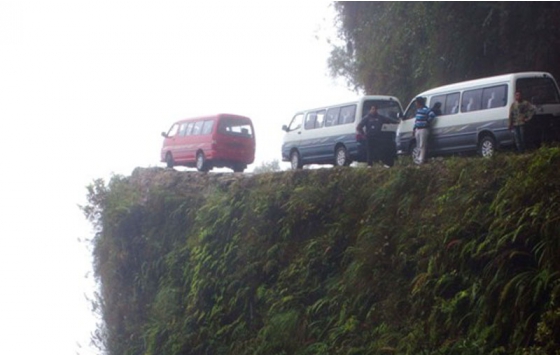 "the road of death" North Yungas Road
In the past six months this year, over 1,200 units of KINGWIN minivans were exported to Bolivia in South America. Another batch of 210 units KINGWIN minivans are now well lined at Xiamen Modern Port, ready for their shipping to Bolivia on July 27. This is already the sixth batch of KINGWIN minivans ordered by Bolivia.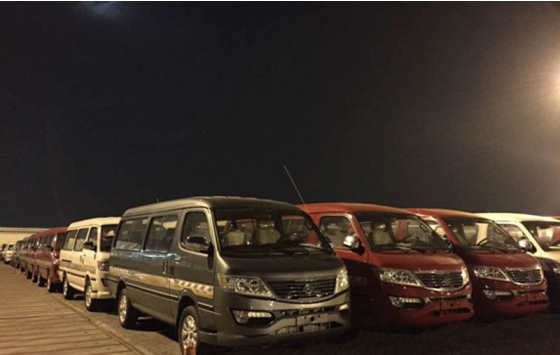 King Long KINGWIN minivans waiting for sailing
According to Mr. He Wei, Sales Manager of King Long Minivan America, King Long started its business in Bolivia at the end of 2012. Since then, the country in South America has been breaking its record every year in buying buses from King Long. It is estimated that the total number of KINGWIN will surpass 4,000 units in Bolivia by the end of this year. In Bolivia, King Long ranks the top place for the country's purchases of new minivans.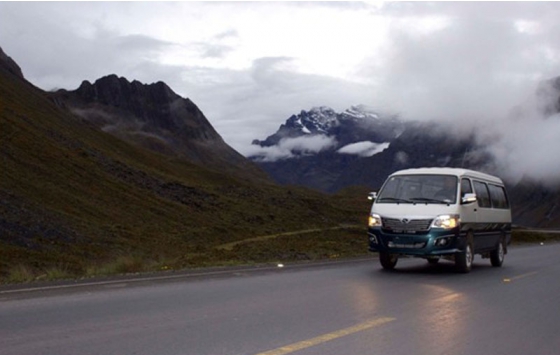 The success of KINGWIN in Bolivia chiefly lies in its superbly high performance/price ratio. Sources show that almost all end users of KINGWIN are individuals, whose top concern is the quality, price and practicality of the vehicles. Among all other minivans, KINGWIN boasts a host of alluring advantages, such as competitive price and readily adaptable body structures, which are ideal for transporting passengers and easily adapt to the narrow roads in Bolivia.


The cooperation between King Long and Bolivia does not stop at KINGWIN. At the end of 2013, La Paz city held a grand ceremony to welcome the arrival of 61 units King Long buses. While driving on the roads in six districts of the capital, King Long bus fleet was decorated with beautiful wreaths and was cheered by people with shouts. Mr. Ma Aimin, Sales Manager of King Long America still remembers the details of the ceremony clearly. Such kind of promotional activities undoubtedly offer King Long precious opportunities to project and enhance its brand image among the public. The Bolivian government also plays a key role in popularizing King Long buses in the country.


Nowadays, every KINGWIN minivan has become a moving advertising board and every KINGWIN minivan operator has become its brand spokesperson. King Long has succeeded in strengthening its presence in Bolivia by superb word-of-mouth publicity.



www.chinabuses.org