1,060 King Long School Buses Were Shipped to Saudi Arabia
2015-07-17
Immediate after 204 units King Long luxury coaches were exported to Thailand, another batch of 1,060 units King Long school buses were ready for shipping to their destination Saudi Arabia at Xiamen Harbor. On June 18, a grand ceremony was held in Xiamen to mark the delivery and Lin Rui, Deputy Mayor of Xiamen handed over the Golden Key the customer from Saudi Arabia. The delivery also ushered in a new era for the trade along the modern silk road on the sea.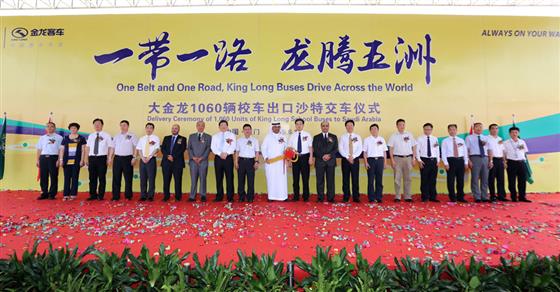 The deal made with Saudi Arabia is a major achievement in the overseas market after the integration of auto industries in Fuzhou and Xiamen. It not only made a new record in King Long's overseas sales, but also ranked the top place among all industrial deals made in recent years in Fujian Province. In the meantime, it is also the biggest overseas deal made in China's bus industry in 2015.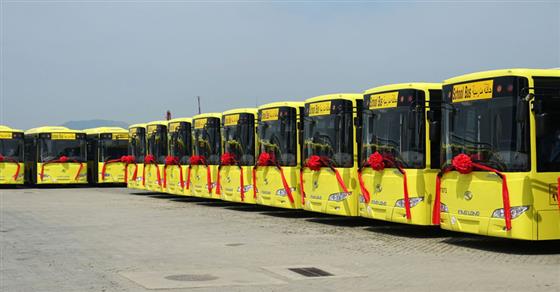 According to Simon Xie, King Long's Overseas Sales & Marketing Director, Saudi Arabia has always been a strategic market in King Long's overseas expansion. Since 2004, the company has exported a total number of 3,500 units coaches and buses to the nation. In the high-end bus market, King Long is now way ahead of its rivals and becoming the most recognized bus brand. The export of 1,060 units school buses to Saudi Arabia signifies a new breakthrough in the nation. On June 9, the first batch of 150 units school buses were already shipped to their destination. It is expected that the rest of the 1060 units school buses will all be delivered by June 20.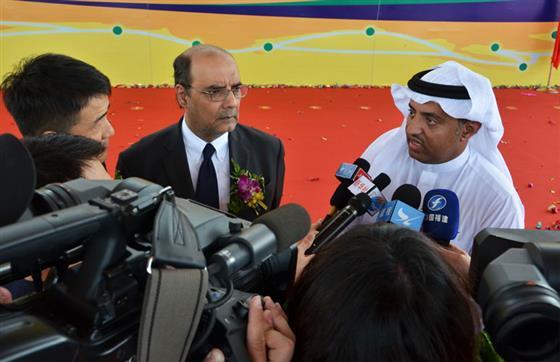 In early this year, the Ministry of Education in Saudi Arabia invited bids globally for purchasing 200 units of school buses. On the back of its quality products and market presence, King Long won the bid to supply 80 units classic school buses to Saudi Arabia. In April this year, the deal was completed. It also marked the official entry of King Long school buses to the nation after the company made its presence there. Thanks to the high performance-price ratio and technological superiority of King Long school buses, the reliable performances of King Long school buses had left a favorable impression on its operators in Saudi Arabia. Thus, King Long easily won the following-up order of 1,060 units school buses from Saudi Arabia.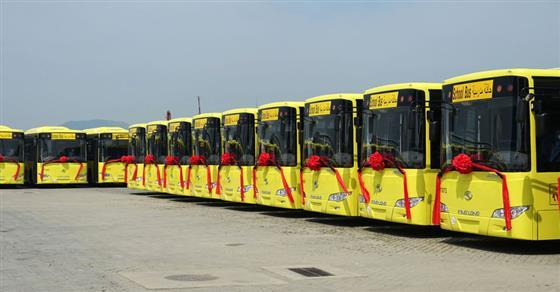 Although it is the first time for King Long school buses to enter Saudi Arabia in large numbers, the bus brand has long set up a readily visible presence in the nation. It is also China's only bus maker which receives enviable bus orders from Saudi Arabia. NTC, the exclusive agent of King Long in Saudi Arabia, has been working closely with King Long since 2014. Two year ago, the two parties signed a strategic cooperative agreement for the next decade, fully demonstrating the Saudi Arabian customer's confidence in King Long buses.

In an effort to boost the overall image of industrial products made in China and strengthen the competitiveness of Chinese buses, King Long has always been attaching great importance to supplying high quality products and unparalleled services to its overseas customers. In Saudi Arabia, King Long chiefly focuses on the middle- and high-end customers. In 2011, King Long beat a number of globally famed bus brands like Benz and sold 150 luxury coaches to the largest state-owned transport company in Saudi Arabia. After buying Chinese buses for the first time in 2011, the company has been placing orders on King Long for four consecutive years. In total, the company has purchased over 1,000 units luxury coaches and city buses from King Long.

In Saudi Arabia, King Long is also the big star among the pilgrims. In November every year, millions of Muslims embark on their epic journey to Mecca. Due to this, the local transport companies are faced with unprecedented pressure. In the evaluation list of transport companies released by Saudi Arabian government, carriers with King Long bus fleet have made their way into the Top Five. Some passengers even make explicit request to take only King Long branded buses, showing their loyalty to King Long.
Source:www.chinabuses.org