80 King Long School Buses Exported to Saudi Arabia
2015-05-07
Recently, 80 units King Long XMQ6898Y school buses are well lined at Xiamen Habor, ready for shipping to their destination in Saudi Arabia. From Jan. to Apr. this year, King Long has successfully won an order of 300 units buses from Saudi Arabia. The bus maker is expecting to make a new splash in the middle-east nation.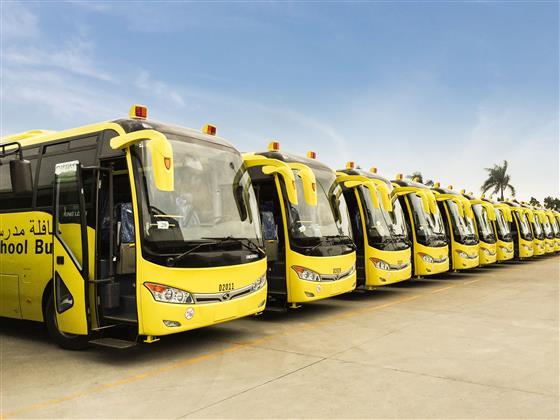 Measuring 8.9 meters in length, King Long XMQ6898Y school buses are all clothed in yellow color, the international standard for school buses. In response to the special road conditions in Saudi Arabia, which has comparatively more number of deceleration strips, King Long has made a number of special adjustments, such as making the approach angle smaller, increasing the height of the vehicle and the the height of the steps on the vehicle. In doing so, the vehicles are less likely to suffer wear and tear. Moreover, the vehicle boasts optimized interior design, catering to the special needs and requirements of students.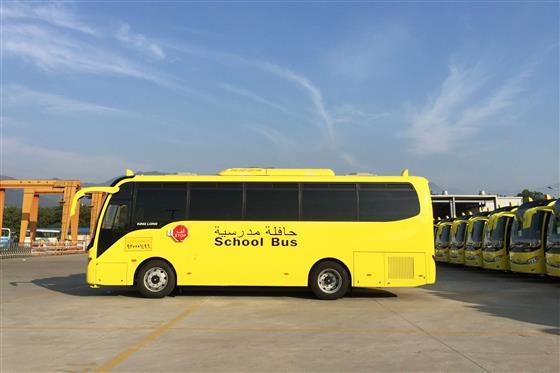 According to King Long, the batch of school buses is purchased by the Ministry of Education and will start working officially in May this year.

Simon Xie, King Long's Overseas Sales & Marketing Director, reveals that the bus maker has successfully made its way into the school bus market in Saudi Arabia. "As the oil-rich country is planning to replace thousands of school buses in the next few years, we are confident that our quality products will surely win our customers over in Saudi Arabia," says Mr. Xie.