King Long Serves NPC and CPPCC for Fifteen Consecutive Years
2015-05-07
During March 3 to 15, 2015, the plenary sessions of NPC and the National Committee of CPPCC (hereinafter referred to as "the two sessions") is held in Beijing. Reporters learned from that as a leading provider of bus service for the two sessions, King Long has been fully prepared to serve the grand national event for the fifteenth consecutive year, helping the representatives commute during the two sessions.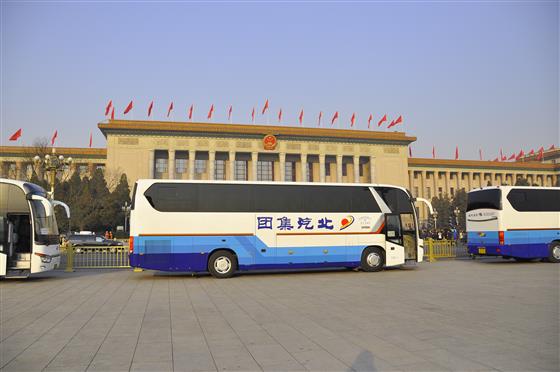 Buses serving for the event has been through strict selection to serve the two sessions for smooth process. Reporters learned from that as a leading provider of bus service for the two sessions, BAIC's bus fleet include 57 units of King Long buses Longwei buses.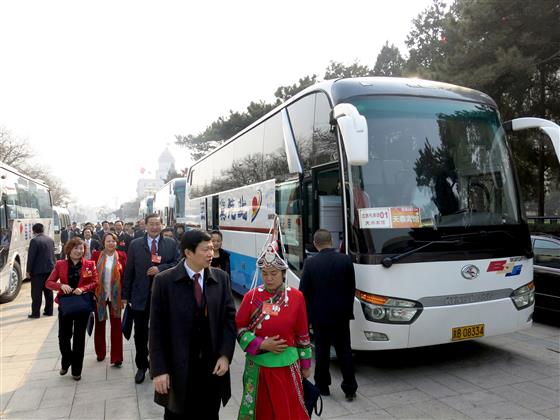 As domestic proprietary bus brand pioneer, King Long started in 2001 to devote himself to the national NPC and CPPCC service vehicle ranks, shoulder the important task in major national political activities, created the commuter service "zero fault operation" benchmarking. In 2003, King Long won the "National Vehicle" reputation by serving NPC and CPPCC with upgraded products and service quality, forming King Long's unique "National Vehicle" brand influence.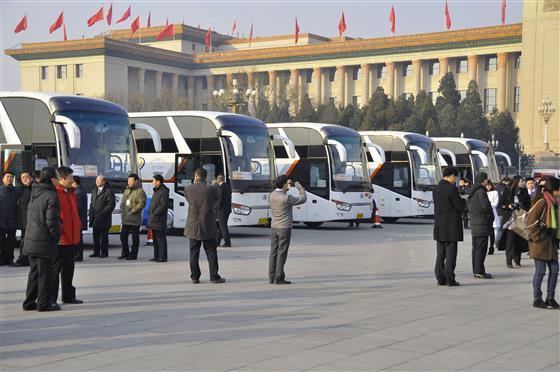 The two sessions are major national political activities that though being strict, "zero fault" is the basic requirement when selecting vehicles. As an experienced provider serving the two sessions, BAIC picks Longwei for its outstanding quality as well as King Long's considerate maintenance service.

BAIC NPC and CPPCC vehicle responsible official says: "In addition to magnificent design of outlook, Longwei has outstanding performance in powertrain system, energy saving and low noise and comfortability. Major parts of Longwei are made of light aluminum alloy materials, to reduce weight and improve economic performance. In addition, Longwei also takes built-in air conditioning design, increases the luggage compartment space. "

In 2015, the two sessions are held on scheduled, as a veteran serving for 15 years, King Long will once again deliver excellent commute services the event. Serving for fifteen consecutive years, is not only a continuation of the gold service and good reputation, but also customers' trust in King Long quality, Jinlong with national NPC and CPPCC service platform, will re write country car style.