King Long Leads Fuzhou Customized Buses to Electric Era
2015-01-30
In 2014, Fuzhou introduces customized buses powered by traditional diesel or LNG. It is the first time for Fuzhou to introduce customized buses powered by electric, which is also in the first rank in the whole country.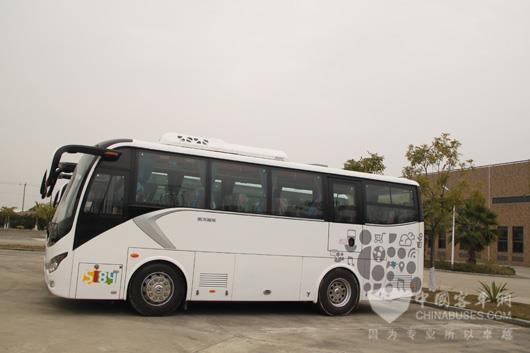 After investigation and comparison in detailed, Kangchi Transport Company chooses King Long Jieguan 3rd generation XMQ6821CYBEVL from all the electric buses.

King Long Jieguan 3rd generation is developed specially for medium and short distance transport, business commuting and customized commuting. Compared with its counterparts, the property of Jieguan 3rd generation on environment protection, safety and comfortability.

As a eco-friendly transport model, customized buses have achieve remarkably in energy saving and reducing emission. When customized buses are powered by electric, the eco-friendly transport has started a new era.
Source: www.chinabuses.org