King Long Bus Sparkles in 13th Xiamen Int'l Marathon
2015-01-06
On 2015 January 3, the 13th Xiamen International Marathon is held in Xiamen. As the exclusive official designated bus as well as the sponsor, King Long has been in cooperation with Xiamen Marathon for ten years. In this year's event, King Long brings new energy bus independent technology on the slogan of "Run for Infiniteness" which is embraced with King Long's band advocate "Technology Makes Infiniteness".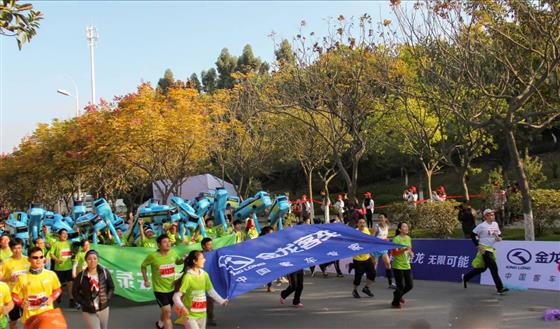 Being innovative, King Long has successfully improved international influence by serving major domestic and international events, namely serving as the commuter bus for the NPC and CPPCC for consecutive fourteen years that won the glory of "National Vehicle", the 4th APEC Ocean Ministerial Conference in August 2014 and the present at IAA 2014 as the only domestic bus manufacture for four consecutive years.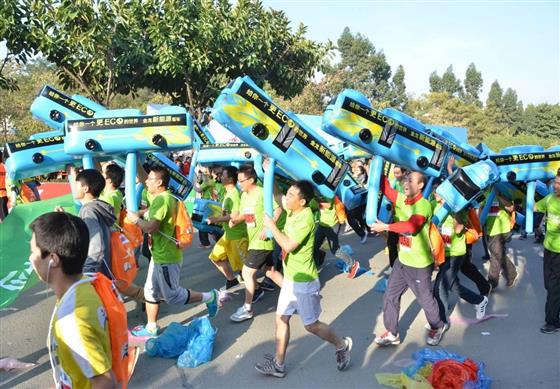 King Long brings latest new energy self-developed technology to this year's event, revel the innovative development of industry in Xiamen. During the event, the impressive green flag in King Long team further interprets the concept of promoting new energy buses and supporting low-carbon living.