King Long Serves at APEC Ocean Ministerial Conference
2014-09-02
From Aug. 27 to 28, APEC the Fourth Ocean Ministerial Conference was held in Xiamen. As the highest level of inter-governmental conference on a global scale with the most participants in the marine field, it is held in China for the first time. Xiamen-based King Long, an internationally famed bus brand, sent ten vehicles for the smooth operation of the meeting.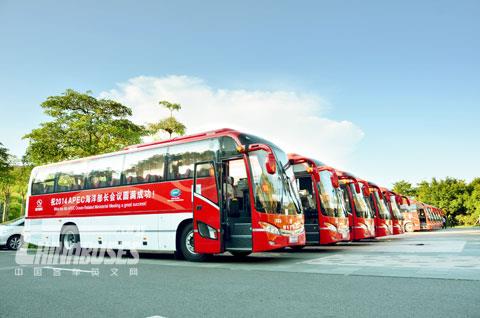 The classic bus model from King Long, XMQ6117 serving during the conference enjoys unparalleled popularity both at home and abroad. After the conference, the vehicle has already won many favorable feedbacks from participants who had opportunities to ride on the bus.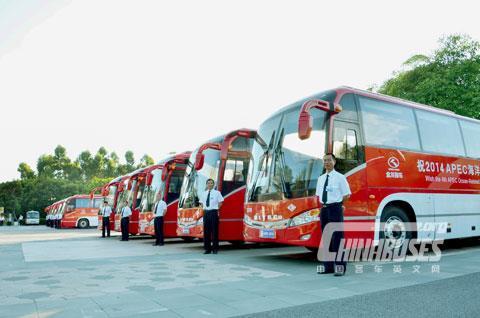 As one of the leading bus brands in China, King Long has already accumulated rich experience in serving at various international conferences and other high level activities. Its consistently reliable performances, high safety standards, uniquely fashionable design and many travel comforts for passengers have made it the top choice for the APEC ocean ministerial meeting.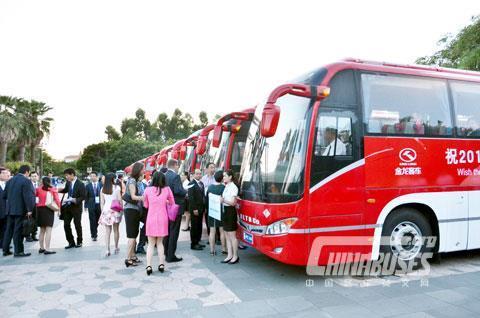 As the most influential organization in Asia-Pacific region, this year's APEC ocean ministerial meeting is hosted by China's State Oceanic Administration (SOA) and organized by Xiamen municipal government. Themed with "Building Asia-Pacific New Oceanic Partnerships for Cooperation", the conference seeks to find new pillars for the economic recovery and growth by mainly focusing on effective ways for oceanic economic growth, environmental protection, grain safety and technological innovation.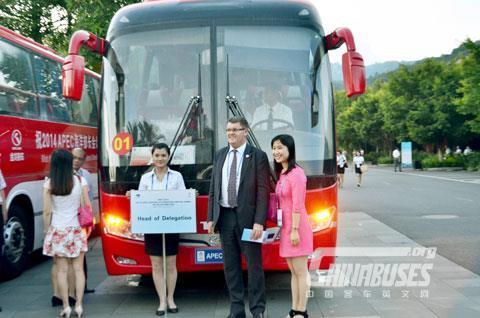 Source: www.chinabuses.org