100 Units of King Long City Buses to Guinea
2011-11-03
On October 28th, 2011, 100 units of King Long XMQ6106G city buses went to Shanghai for shipment to Africa from Shaoxing. These buses would be sent to Guinea at the end of November to improve local public transportation.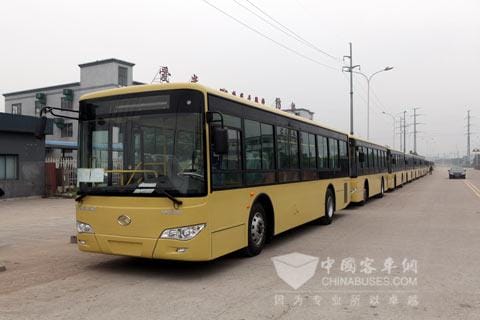 100 Units of King Long Buses to Shanghai for Shipment from Shaoxing

Located in West Africa, Guinea was one of the least developed and poorest countries. China helped Guinea complete dozens of projects such as People's Palace, Presidential palace etc, which made a great contribution to the development of this country. This time thanks to its reputation and high quality in African market, King Long obtained the order of 100 city buses from Ministry of Commerce to aid Guinea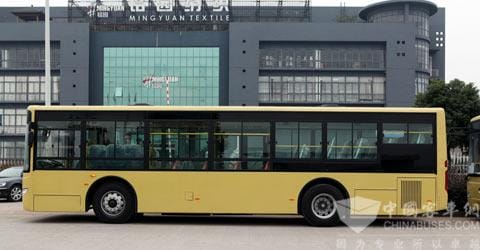 King Long XMQ6106G

PM of Overseas Marketing Department of King Long ZHAO, Yutong said: "King Long engineers take arid climate and tough road condition into consideration to refit the chassis and redesign the engine cabin to ensure the reliability of the bus."

It's known that XMQ6106G is a new-model city bus, the appearance of which is mixed with international popular designs and Chinese traditional elements. Besides, engineers redesign the bus to make two-stage steps into one-stage step and widen the body to improve space utilization.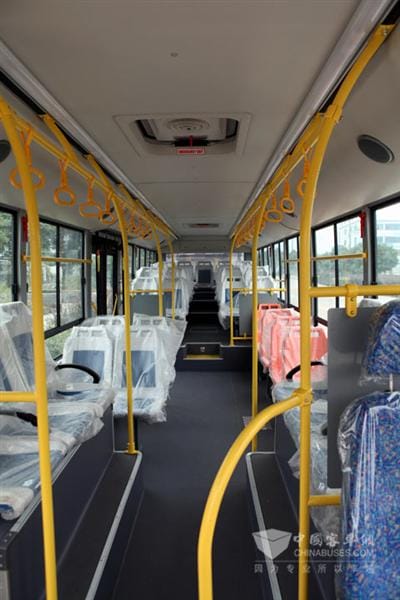 Inside of King Long City Bus

Manager of Overseas Marketing Department of King Long XIE, Weiguo told the reporter: "These buses will help ease the traffic pressure and we send two engineers and one French Interpreter to Guinea with the buses to train local drivers and maintenance personnel. King Long will also perfect the after-sale service network in the future."

Thanks to the excellent quality and brand influence, King Long became the bid-winning enterprise of foreign aid projects time and time again. In 2009 and 2010, King Long became the exclusive Chinese executor of GOC to aid Senegal and set up assemble plant to provide a total of 1079 city buses to Senegal.

Africa is the traditional export market of King Long buses, over 4000 units of which were exported last year. XIE, Weiguo said: "This aid project means a lot in the expansion of African market as much as in politics. King Long will expand the African market on the basis of original market."