King Long Bus Stunned Bolivia SIMUS Forum
2017-10-12
During October 1 ~ 4, 2017, SIMUS Forum was held in La Paz, the capital of Bolivia, and received many visitors, including local government and NGOs, various bus companies, bus manufacturers, etc. At the invitation of La Paz Government, King Long made its debut on SIMUS Forum as the only Chinese bus enterprise. During the Forum, La Paz Bus Company exhibited King Long buses that are sold locally. Without doubt, King Long buses attracted much attention from participants.
SIMUS, namely Association of Sustainable Urban Transportation Integrated System of Latin America (in English), consists of the most advanced integrated transportation systems, multi-mode public transportation, private operators, etc. and aims to share construction experience of urban public transport and push the development of sustainable urban transportation.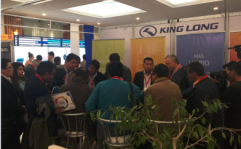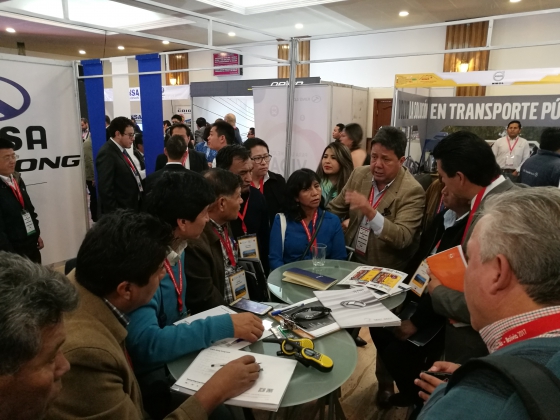 King Long Booth Received Many Participants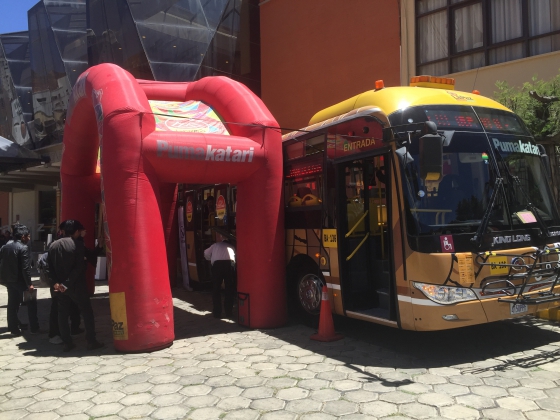 King Long Bus Displayed by La Paz Bus Company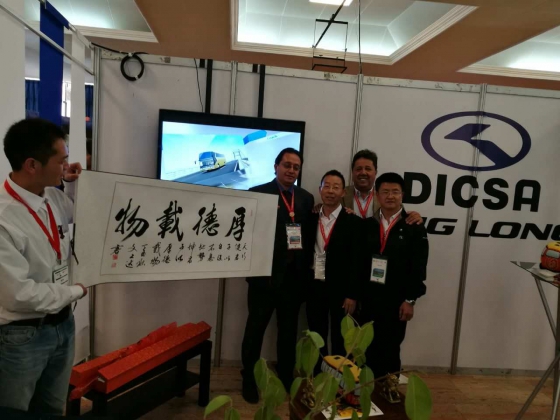 The Mayor of La Paz Visited King Long Booth
Bolivia is dominated by plateau terrain and thus is the country that has the highest average elevation above sea level in the world. La Paz has an elevation above sea level of over 3,600 m, so it is the highest capital of the world. In La Paz, King Long bus has been a familiar and favorite choice for local people to go on a trip. In 2013 and 2015, La Paz called for bids in coaches around the world and King Long became the successful bidder for successive two times. Finally, 141 high-quality buses provided by King Long were put into service is La Paz. These high-quality buses are developed based on terrain and special road conditions of La Paz and multiple technologies were made adaptive accordingly. Therefore, these buses have a high quality and are easy to survive high-altitude terrain and local road conditions.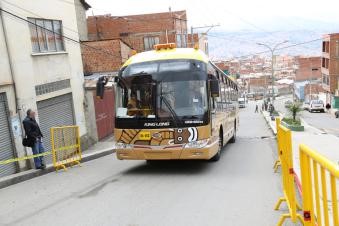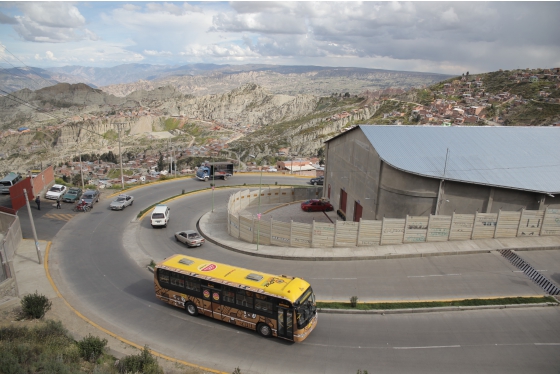 King Long Bus Running in the Highest Capital of the World
After several years of operation, the 141 buses are highly recognized by local government, operator and local people and become an important way for La Paz to show its public transportation and city image. During the Forum, the bus operator of La Paz showed participants their cooperations with King Long and shared King Long's successful experience in overcoming high-altitude complex terrain in La Paz. This aroused interest of present leaders and guests. Further, some participants got on a King Long bus to experience how safe and comfortable the bus ride is on plateau.
In La Paz, King Long buses have become an integrated part of local people's life, accompanying them to offices, restaurants, malls, cinemas, homes, etc.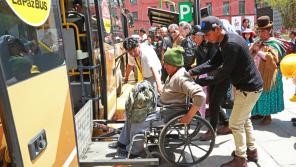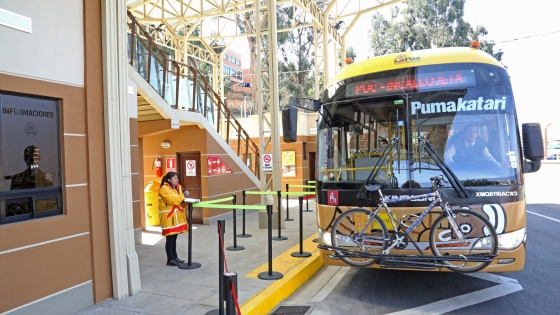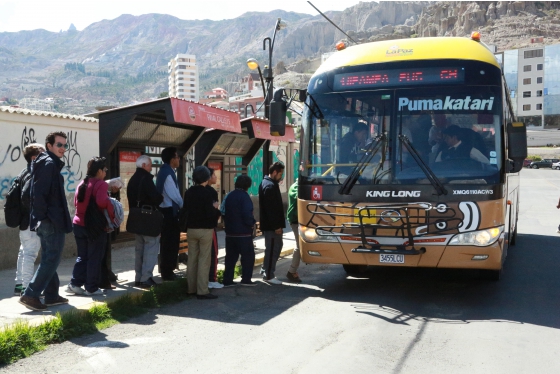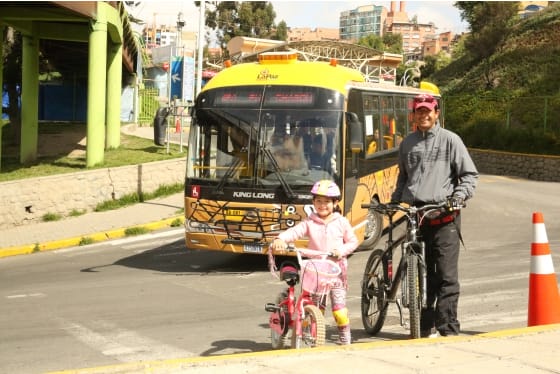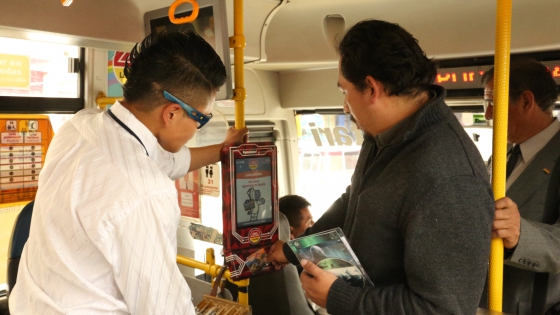 Besides buses, light-duty buses of King Long are also highly related to Bolivians' life. Nearly 10,000 King Long buses run in Bolivia and have become good friends of local people. Since 2014, King Long's light bus has been sales champion in local market segment for successive three years. Up to now, the market share of King Long's light bus has exceeded 40%.
Recognition from clients is our highest honor. Bright smiles on local people in La Paz have expressed their sincere favor of King Long buses. In the future, King Long, with its customized products and excellent services, will make continuous efforts to provide high-quality public transportation solutions for more cities in the world.