XMQ6105AY/6125QY - All-New Upgrade from Classic
2017-09-27
King Long new 5 series bus, represented by XMQ6105AY/6125QY, inherits the high quality and high cost-performance of the classic 5 series product and, in response to the actual needs of road passenger transportation and tourist market nowadays, takes update and optimization measures in terms of comfort, economy, safety, reliability, maintenance convenience, and power stability to build high quality buses of higher cost-performance and manifest the true essence of "Upgraded classic".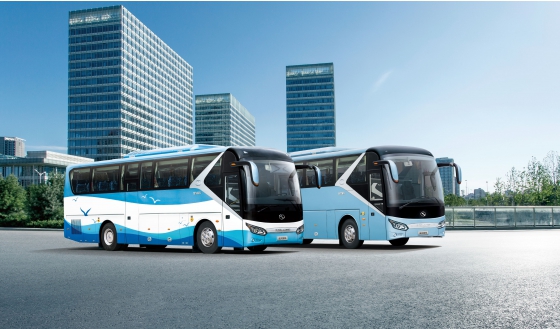 6 upgrades to win passenger transportation market and tourist market
Higher Driving Comfort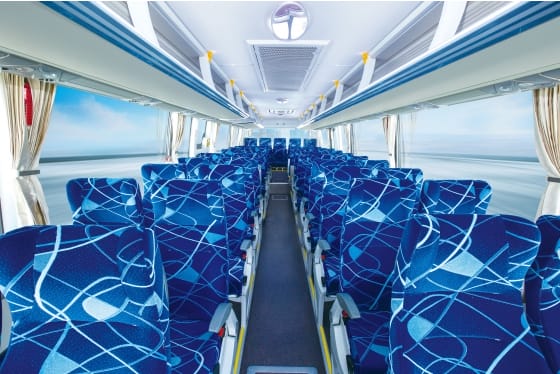 The standard Youle seats with high backrest features the design of better adaptation to the human body curve to effectively mitigate the touring fatigue. The NVH noise-reduction technology is applied to achieve lower noise. The high capacity tandem luggage racks meet the luggage storage needs of passengers.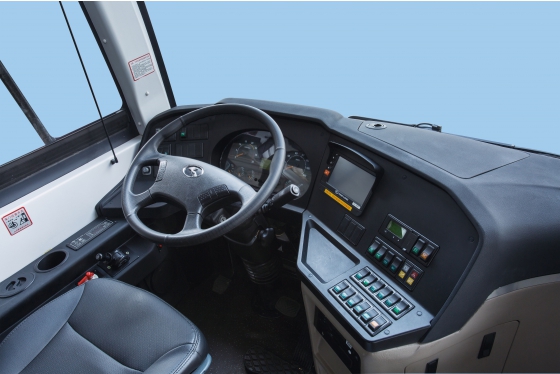 The design of dashboard adapts to the driver's operation habits to ensure lighter gearshifts and easier driving.
Higher Cost-Performance
The flow field analysis design is applied to effectively reduce the temperature of passenger compartment and save the fuel by up to 3%.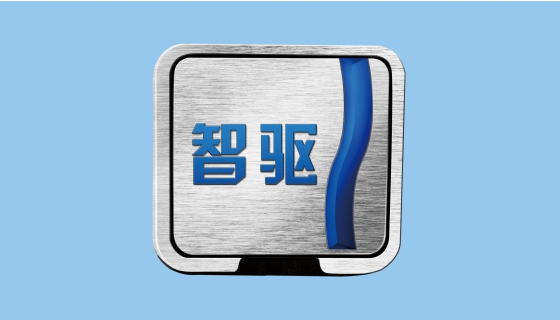 The intelligent drive system can perform dynamic management in combination with the actual operation situation of vehicle to improve the comprehensive fuel-saving performance.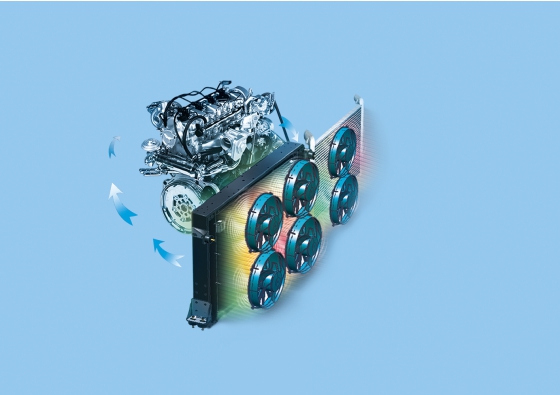 The ICS intelligent cooling system can remarkably improve the fuel economy (Optional).
Higher Vehicle Reliability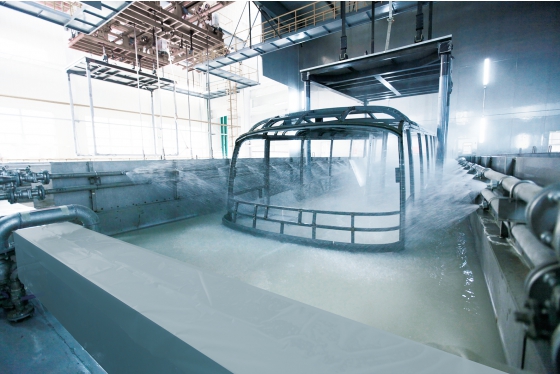 The cathode electrophoresis process is applied for the vehicle body to ensure 8-year corrosion-free and high reliability and durability.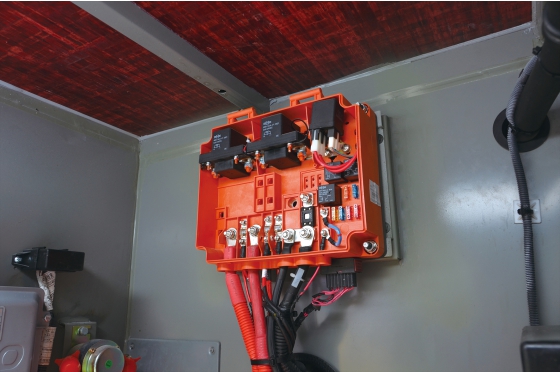 The IP54 water-proof grade power management system ensures higher reliability
High Maintenance Convenience
King Long sets up nearly 600 authorized service stations worldwide to ensure easier maintenances of vehicles.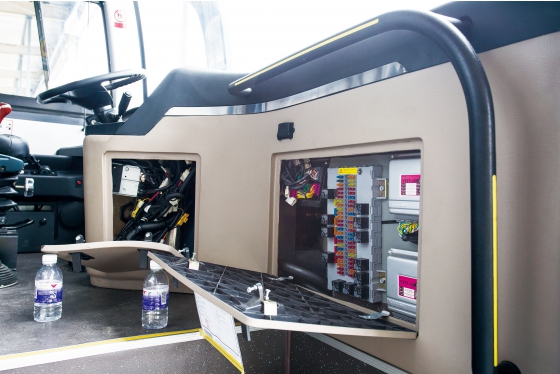 The integrated design for fuses and power supply reduces the maintenance difficulty.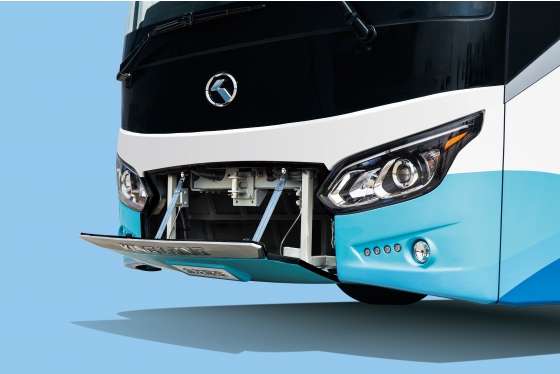 The openable front wall design makes the checking and repairs easier.
Higher Driving Safety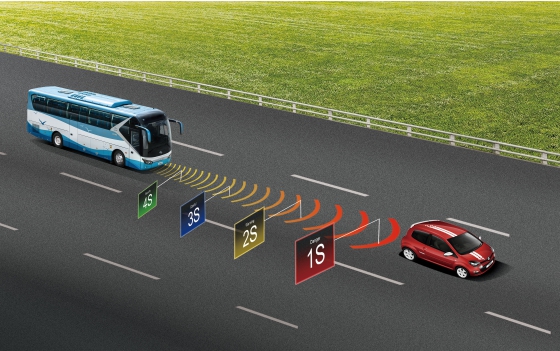 The high strength steel body works with multiple active safety technologies of King Long wisdom cloud service platform to comprehensively guarantee the active and passive safety performances. The up to 1.0MPa brake air pressure effectively reduces the braking distance and guarantee the braking stability and reliability.
Diversified Power Units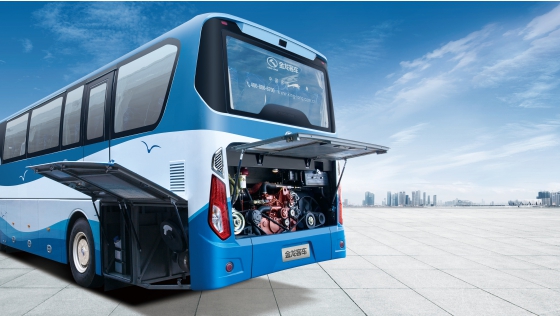 Featuring high efficiency, low consumption, and stable and strong power output, the Weichai and Yuchai high quality engines applied can excellent adapt to the actual road conditions of road passenger transportation market and tourist market.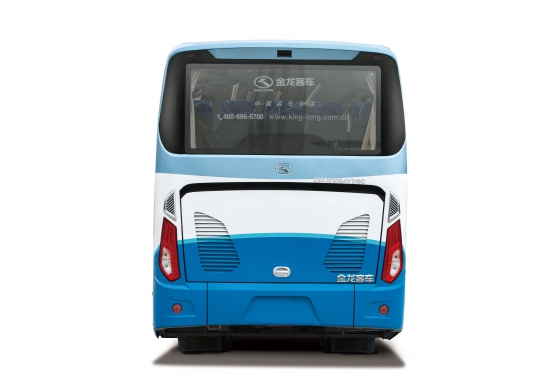 The double-wing radiator grille design effectively diffuses the heat flow of engine.
King Long XMQ6105AY/6125QY manifests the essence of boutique with quality and helps you achieve a better career.