Stories between King Long and BRICS Countries
2017-09-26
Adjacent to sea, Xiamen has been inclusiveness and open since ancient times.

Bougainvillea, native to Brazil, can be seen everywhere in Xiamen. Fujian's tea goes global from here. Since ancient times, Xiamen has been active in external exchanges, becoming a main port in southeastern coast of China and ranking among China's top 100 cities in foreign trade. As the host of the BRICS meeting, Xiamen also has close economic and trade links with BRICS countries. According to customs statistics, Xiamen's export to BRICS countries from January to July this year hit RMB 26.53 billion, an increase of 45.6% from a year earlier.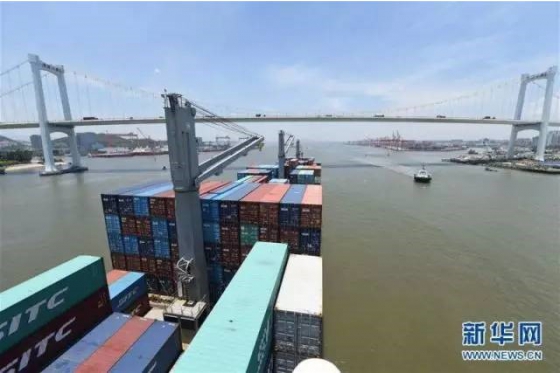 Thanks to infiltration of marine culture, King Long rooted in Xiamen has developed markets in more than 130 countries and regions (including some BRICS countries) in the world since 2000 when it went global. From the friendly country Russia to the Rainbow Nation in the southern hemisphere, King Long has witnessed the economic and trade cooperation between China and BRICS countries.
Travel in Russia

In vast Russia, King Long buses can be seen everywhere from the westernmost Kaliningrad to the easternmost Vladivostok. Thousands of King Long buses serve local residents and tourists in travel, and even President Putin once took a King Long bus to attend activities, highlighting the recognition of local markets to King Long brand.

St. Petersburg is a tourist attraction of Russia and tour buses shuttle back and forth in each scenic spot, and there are also buses made in Fujian. Chinese vehicles used by Russian Inter Transport Service Group for the first time are from King Long.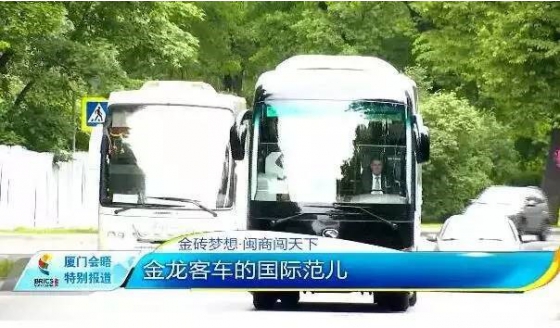 At present, Inter Transport Service Group has owned over 150 buses with different models, undertaking projects of government affairs, business and high-end travel groups, so it poses very strict requirements on bus performance. The first batch of King Long buses purchased by the company is all high-end models. Compared with other vehicles with 49 seats, King Long is higher and larger.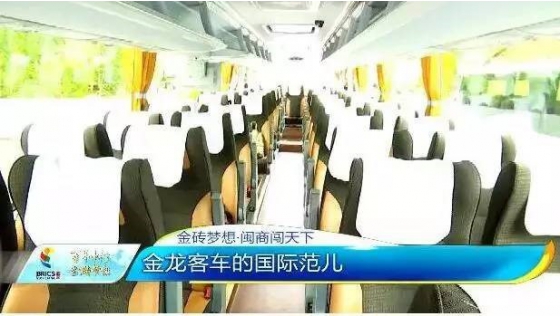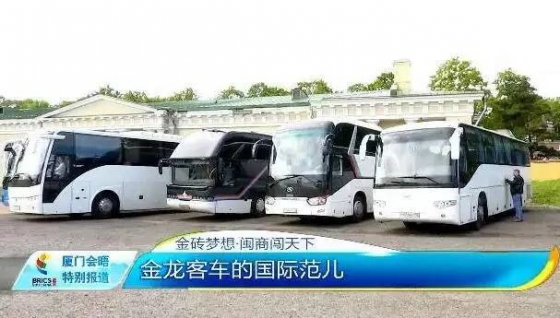 The heightened and widened seat design is only a part of the adaptive improvements made by King Long to export vehicles to Europe. In recent years, with the improvement of enterprises' production technologies and successive use of high-end vehicle production lines, King Long's road to "go out" is increasingly wider.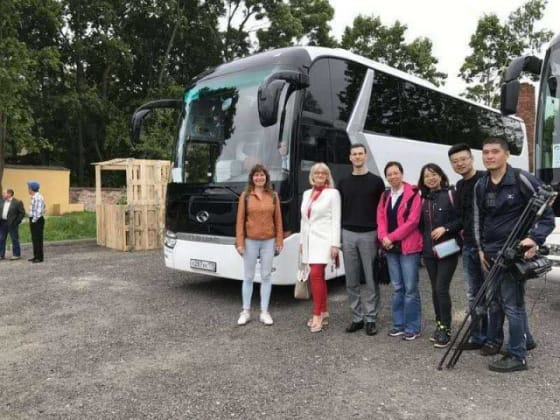 King Long's success in Russia cannot only attribute to the quality guarantee of products made in China, but also to continuous expansion of people-to-people exchanges, economic and trade exchanges between China and Russia.
Gallop in South Africa
Reputed as the "Rainbow Nation", South Africa, located in the southernmost continent of Africa, is thousands of miles away from China. Even though China and South Africa are separated by numerous hills and streams, they are closely tied and China has become South Africa's largest trade partner, export market and import sources.
Seven years ago when the World Cup South Africa was held, Vuvuzela swept through the stadium, making the world see the popularity of China-made products in South Africa. Products made by China have penetrated into daily life of South African people. From railway to automobile, China-made transportation products are also improving their travel.
Highway transportation plays an important role in South Africa, and small buses, as a major local means of transportation, are also in great demand. As a rising star of China's light bus manufacturers, King Long quickly had its local presence since 2008 when entering South African market. During the World Cup South Africa, a total of nearly 3,000 large King Long light buses served as local mini buses to transport football fans of the world in 9 cities of South Africa. As of now, there are nearly 6,000 Kin Long light buses providing transport services in South Africa.