King Long Buses Serve BRICS Leaders Summit
2017-09-26
From September 3 to 5, the ninth BRICS Leaders Summit was successfully held in Xiamen. 233 units King Long business coaches were put into service, providing first-class transport service for guests from all over the world and fully demonstrating its formidable strengths in the global bus manufacturing industry.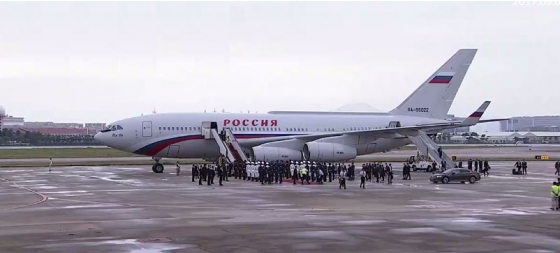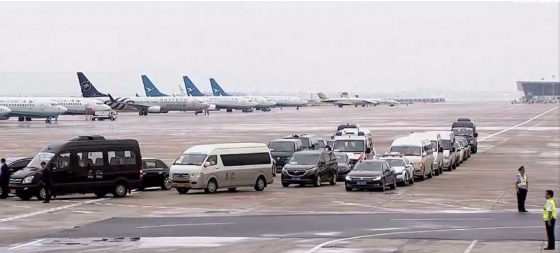 September 3,Vehicle platoon for pickup of Vladimir Putin , the President of the Russian Federation (Kingo, Kingte)
Specifically, Kingo L, Kingte, XMQ6105AY and XMQ6125HY, a few classic bus models, have all been chosen to serve the summit. In terms of appearance, power performance and coziness, these vehicles all fully meet the super high standards of the summit.
To ensure the smooth operation of all King Long vehicles, a special service team led by the top leaders of King Long was set up. In addition, King Long Intelligent Cloud Service Platform, internet of vehicle technology independently developed by King Long, has been closely monitoring 233 units business coaches and 1345 units city buses working in Xiamen, making sure a timely response in case of emergency.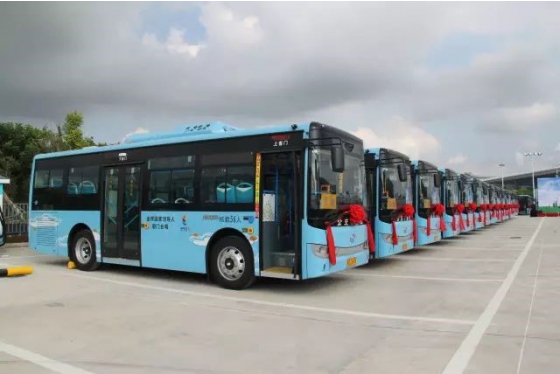 As the leading industrial enterprise in Xiamen, King Long has long been making preparations, ensuring the smooth and green transport service for distinguished guests from abroad. Thus, 233 units high-quality King Long business coaches were tailor-made for the high-profile event. On August 12, all these coaches were officially delivered to the organizing committee of the summit.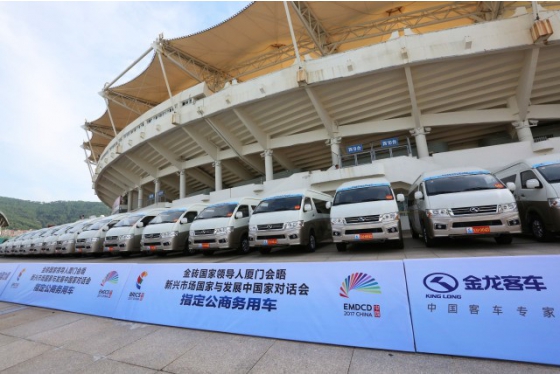 At the end of July this year, King Long also delivered 242 units new energy city buses, including 177 units electric city buses, to Xiamen Public Transport Group, providing low-carbon and more convenient transport services for local citizens.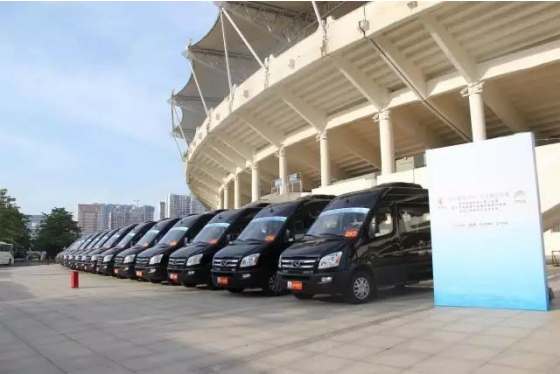 Headquartered in Xiamen, King Long has grown into a global bus brand in less than three decades. So far, King Long buses have made their way to over 130 countries and regions across the world. In addition, it has successfully accomplished its transport tasks in a number of high-profile events, such as the annual Two Sessions in Beijing, Beijing Olympic Games, London Olympic Games, China's V-Day Parade, World Expo in Shanghai, Asian Games in Guangzhou, Nanjing Youth Olympic Games and China EV100 Summit.