King Long XMQ6750 Makes a High-profile Debut
2017-07-26
In recent years, along with the fast integration of urban and rural public transport, the demand for passenger transport in rural areas is on a fast rise. To fill the blank, King Long recently rolled out King Long XMQ6750 measuring 7.5 meters in length, further complementing its product line.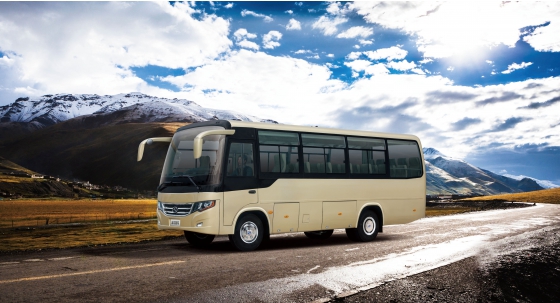 As its new fist product, King Long XMQ6750 fully epitomizes King Long's high craftsmanship and represents a new historical height of its nearly-three-decades experience in the bus manufacturing industry.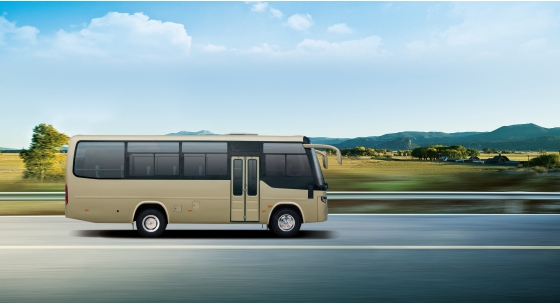 With an awe-inspiring appearance, King Long XMQ6750 offers its drivers a much wider view, furthering enhancing its overall safety standards. Every detail of streamlined body well shows its dynamic elegance. Furnishings on board are also set to become the new trend in the industry.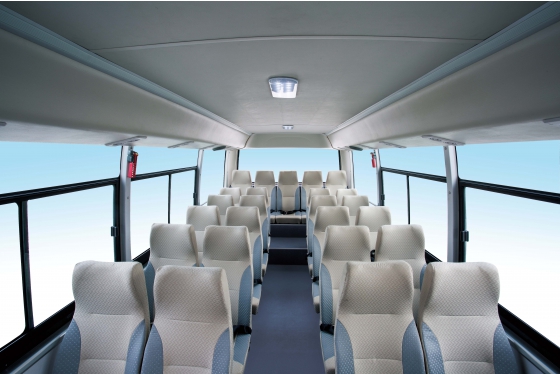 Equipped with Weichai WP4.1Q150 engine, King Long XMQ6750 achieves high reliability and power performance. In the meantime, it provides passengers ever more travel comforts with ergonomically designed seats and helps bus operators cut fuel costs. It can load 30 1 passengers, one more than that of a normal medium-sized coach. In addition, its luggage compartment has been increased to 1.6 cubic meters.