Overlook the World and Master the Future —King Long Longwin II Makes its Debut in Beijing
2017-05-24
On May 18, King Long held a grand press conference based on the theme of "Overlook the world and Master the future" in Beijing to mark the release of its Longwin II. Cai Shiqing, the former president of China Automobile Industry Corporation, Wang Qiying, Director of the Bus Branch of China Highway and Transportation Society (CHTS), together with King Long's strategic suppliers and customers, as well as number of experts and various media gathered in Beijing to witness such a historical moment.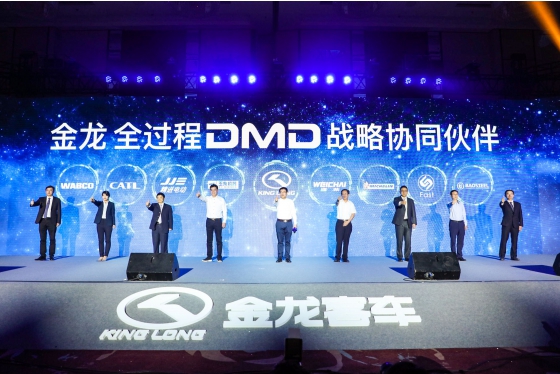 Longwin I, which was rolled out ten years ago, has gained instant success and has earned itself a nickname as the Star Coach in China. For a long time, it has been a widely imitated bus model in China."I was there a decade ago when Longwin I was officially revealed to the public in Shanghai. Today, I couldn't be happier to see our Longwin II get unveiled to the world which are now embracing high-quality buses and coaches made in China", says Zhou Fangming, Deputy General Manager of King Long.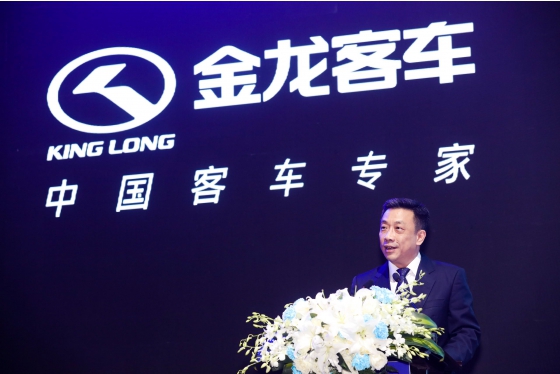 The new generation of Longwin has been built on highly modularized structure and developed on a brand new platform. Thanks to a number of state-of-art technologies, such as Digital Management Design (DMD), the new vehicle has substantially cut down the number of its basic modularized parts and significantly improved its overall reliability. In addition, King Long has joined hands with several globally renowned enterprises and research institutions while developing Longwin II. For example, it cooperated with Jilin University in developing the monocoque body structure of the vehicle, which has become more resilient and reliable. In order to cut the interior noise and reduce the vehicle vibrations, it carried out extensive experiments with Weichai. Technicians and engineers from Germany-based ZF and Bosch were also invited to the headquarters of King Long to offer constructive advice on-site, helping the vehicle realize higher stability.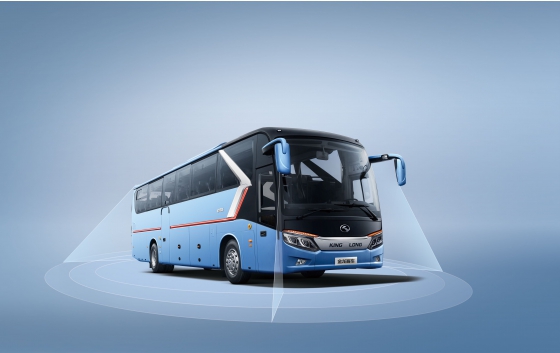 In addition, Longwin II fully meets the most stringent safety standards in China. Great efforts have been made to upgrade the vehicle's safety standards in eleven areas. Specifically, the bus is equipped with a 3H high-strength wholly sealed body structure. At the passenger area, Q700 high strength steel is added to give the vehicle more protective power. Its imported ABS ECS, integrated valves help the vehicle achieve higher safety standards when braking. Also worth mentioning are its anti-collision design, protection rails with EU standards, collision alarming system, route deviation alarming system, assistant camera for backing and passive safety equipment. All these give both drivers and passengers a multi-layered protection.

At a time when the market seems to have reached a standstill point, the emergence of Longwin II is encouraging news for the whole bus manufacturing industry. As one of the new fist products of King Long, Longwin II fully represents the corporate culture of the bus maker and well demonstrates the company's unwavering commitment to improving the travel comforts for people across the globe.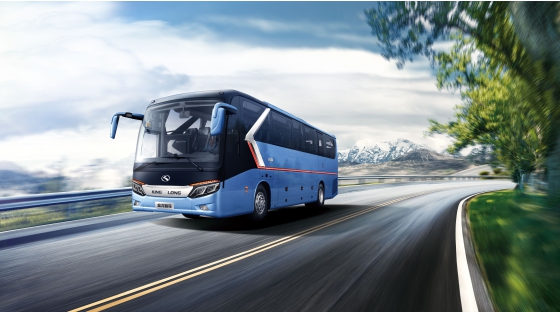 In recent years, along with the widespread availability of high-speed rails and more affordable flights, road passenger transport market has been witnessing a steady decline in passenger flow. Even worse, the rising number of private cars has left little room for the bus market development. Against such a backdrop , strategies such as cutting prices no longer work in the cutthroat bus manufacturing industry. To outmaneuver its rivals, King Long has been pursuing an innovative development road which gives top priorities to improving its vehicles' energy efficiency, travel comforts and overall reliability.
In less than three decades, King Long has grown into one of the leading bus makers in China. In recent years, it has been taking a host of proactive measures to push forward China Manufacture 2025 Initiative. In pursuit of a high level of craftsmanship, the company has ushered in a new era of bus manufacturing in the world. Nowadays, it boasts a wide spectrum of tailor-made bus products which have successfully passed a number of international certificate and are globally competitive.