King Long Shines at Tianjin International Bus Exhibition
2017-04-01
On March 30, Tianjin International Bus Exhibition officially kicked off at Meijiang International Exhibition Center. King Long brought four classic bus models on display, City Light XMQ6127AGBEVM electric bus, hybrid XMQ6850AGCHEVD53, XMQ6110BCBEVL3 electric bus, and XMQ6105AY coach.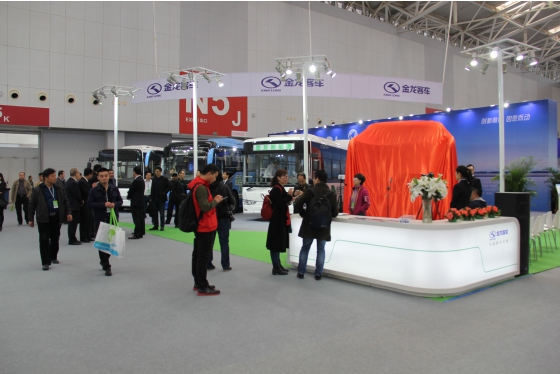 In response to the government's call for combating air pollution of China's urban areas, new energy buses are now in huge demand. King Long is now ready to work with governments at various levels and bus operators to win the battle.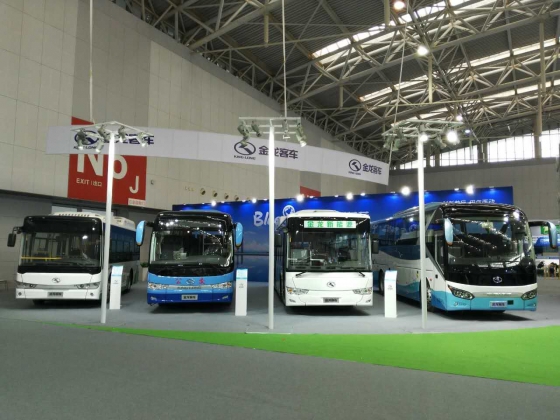 City Light series buses made their first appearance in September, 2016. Covering traditional fuel power systems, clean energy power systems, hybrid power systems, and electric power systems, the series buses measure from 6 meters to 18 meters in length and range from BRT buses, large-sized buses to mini-circulation city buses. As one of the star buses, XMQ6127AGBEVM electric bus has further optimized its overall structure and can be charged on both fast charging and slow charging mode. With a competitive continuous driving distance, the vehicle has greatly improved its energy efficiency and is ideal for urban public transport.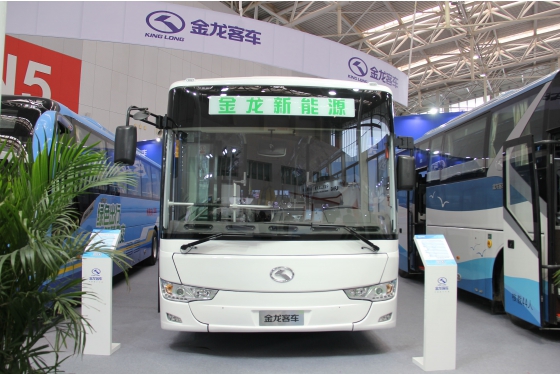 King Long hybrid XMQ6850AGCHEVD53 is renowned for its economy and high efficiency. Equipped with ISG and Eco-chip new energy management system, the vehicle has successfully overcome several pressing issues faced by hybrid vehicles and helps its customers create more values.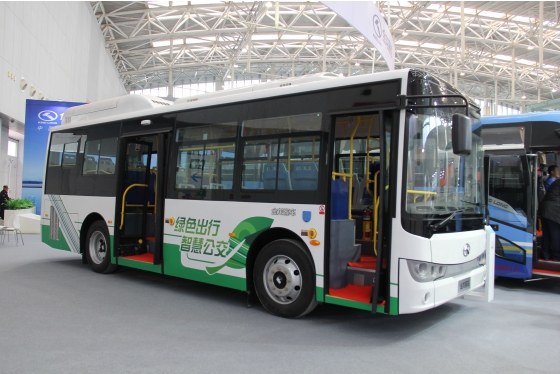 XMQ6110BCBEVL3 electric bus is specially designed for commuting services. As the first tailor-made electric commuting vehicle in China, the bus is equipped with a monocoque body structure and CATL lithium iron phosphate batteries. With a continuous driving distance of over 300 km, the vehicle not only helps its operators save charging time, but also helps them cut spending on building charging facilities. In addition, its remotely controlled outward door, adjustable seats and electronically controlled rearview mirror have proved very friendly to both passengers and drivers.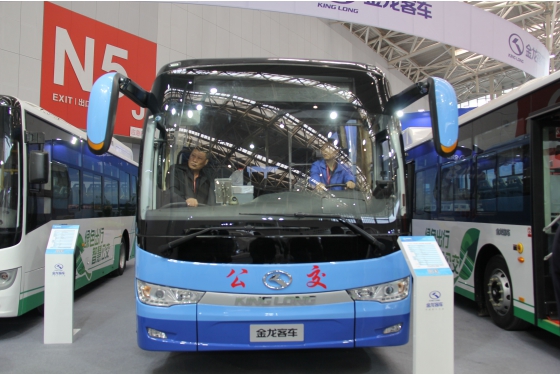 Making its debut, XMQ6105AY coach is built on the success of a series of classic King Long bus models. One of its predecessors, XMQ6119, which was rolled out in May, 2015, won the Best Coach Award in that year due to its excellent performances. In just one year, over 1,000 units XMQ6119 made their way to the market. Boasting stronger power performances, higher safety standards, higher fuel economy, more travel comforts for passengers, and higher reliability, XMQ6105AY coach offers safer, greener and more comfortable travel experiences for passengers.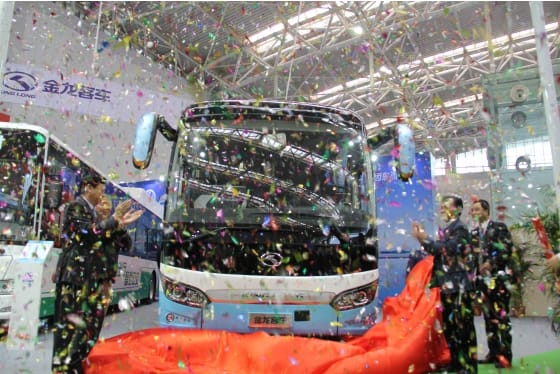 Apart from making innovations and diversifying its product line, King Long has been rolling out comprehensive new energy bus operation solutions for its customers. By actively researching and applying vehicle of internet, 'Internet+' intelligent technologies, and automation, King Long provides its customers with one-stop services and greatly ease their concerns and worries.