"King Long Blue" Shines at 2017 Xiamen International Marathon
2017-03-21
At 8 a.m. on January 2, 2017, the 2017 Xiamen International Marathon kicked off on the "most beautiful marathon road" as the starting gun sounded. It was the 15th year for Xiamen to hold the International Marathon Competition, and 25 elite athletes were invited from different countries in the world. Xiamen International Marathon has become the second largest marathon after the Beijing Marathon.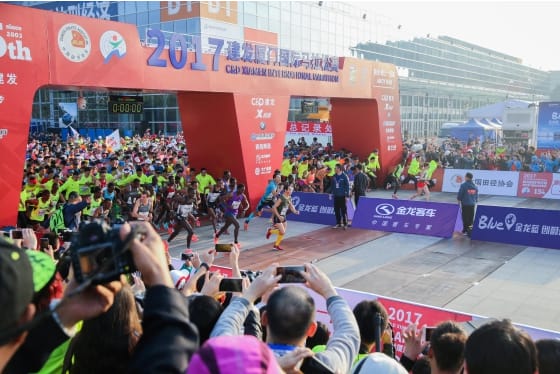 Kicked-off Moment of 2017 Xiamen International Marathon
On the scene of the match, King Long has sent an eye-catching "Blue Legion". In the pure blue square array, the brightly-dressed runners and cheerleaders attracted the attention of audience with passion-filled slogan. In the background of the bright blue flag and bright green crowd, King Long, as the world-renowned business card of Xiamen's bus and coach industry, shows an open, inclusive and healthy image of the city.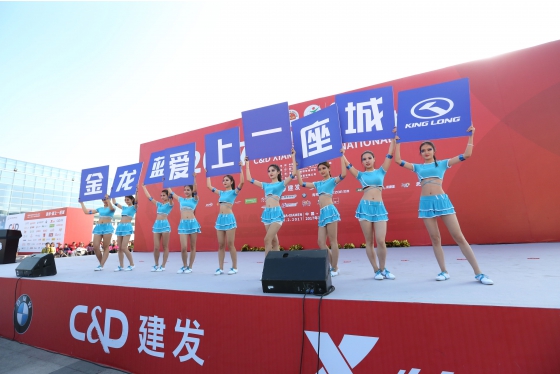 King Long Blue Promises You a Cleaner City
The runners can enjoy all along the track of 42.195 kilometers. King Long again leaded the future new travel mode by virtue of its zero noise and zero emissions car service. The year of 2017 is the 14th year that King Long cooperates with Xiamen International Marathon, and also the second year of providing pure electric motors service with zero pollution. Recalling the past 14 years, King Long has been in close partnership with Xiamen and marathon, making progress in market sales and injecting the concept of health and environmental protection into this world-class match.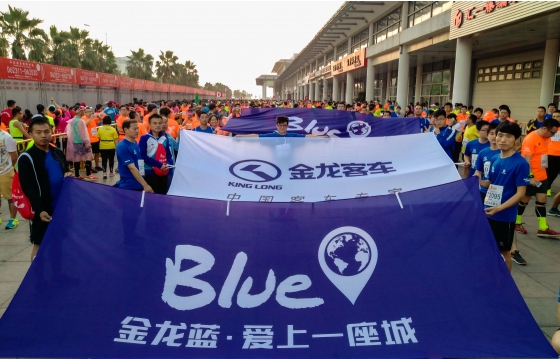 King Long's Blue Legion is Ready for the Marathon
For King Long, "Blue King Long" not only means bravely enduring great hardships in the race, but also represents the more environment-friendly and low-carbon public travel service through systematic new-energy solutions. It is also the miniature of King Long's ultimate pursuit for "cleaner sky" in 29 years.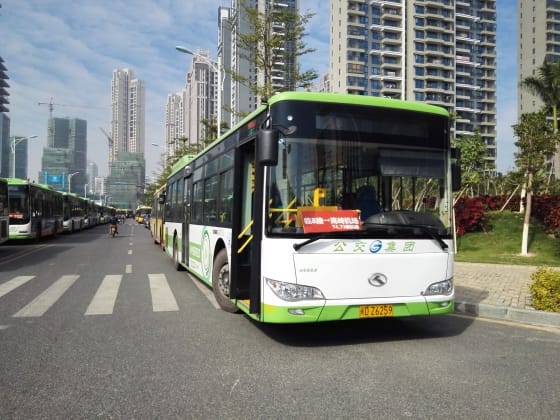 New Energy Vehicles of King Long Serve for Xiamen International Marathon
From the brave performance in the race to the efforts made in creating blue sky for both cities and masses, King Long, as the pioneer of the energy-saving and NEV research and development, has continuously introduced independent R&D achievements and comprehensive solutions to more than 170 cities, including Xiamen, Shanghai, Qingdao and Huaian.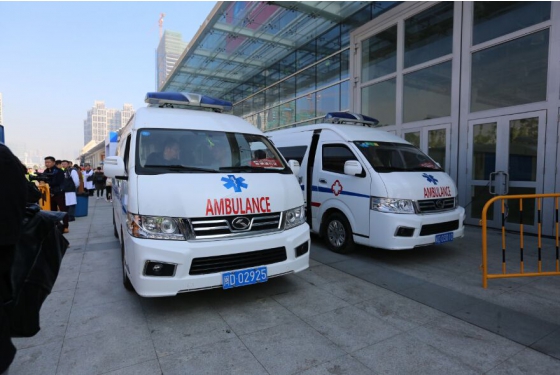 King Long Ambulances Ensuring the Runners' Safety