King Long Won Two Major Awards of China Charity Festival
2017-02-17
Recently, the 6th China Charity Festival, one of the most influential events in field of charity in China, was held in Beijing. Thanks to its enthusiasm and efforts in the public welfare undertaking, King Long won the Public Welfare Innovation Award 2016, and the "King Long Mobile Library" project of King Long was granted the Public Welfare Project Award 2016.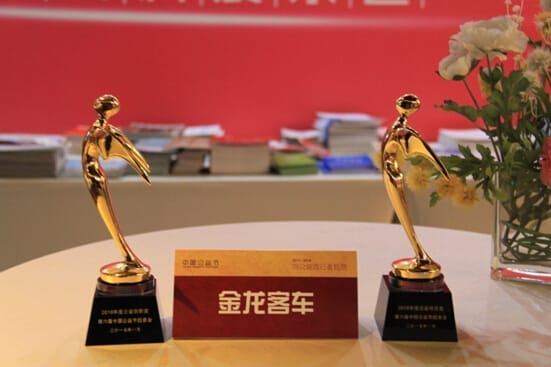 China Charity Festival has become an important carrier and platform for China to promote the development of public welfare undertakings. The reason for King Long winning two distinctions lies in its strong sense of social responsibility and the public welfare activities and achievements in 2016. In the same year, King Long joined hands with the Red Cross Society of Xiamen to launch the "King Long Mobile Library" project. It was beyond expectations in terms of the number of books, benefit coverage and public influence.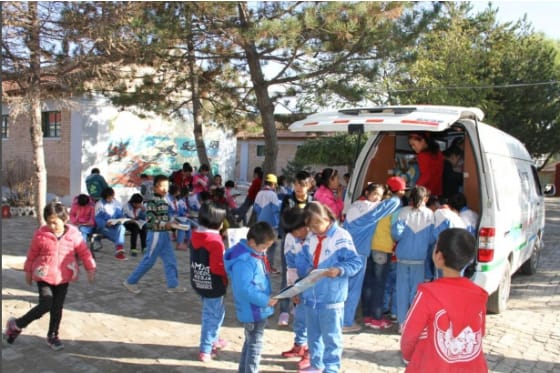 The "King Long Mobile Library" in school
So far, eight vehicles containing books and almost 70,000 books have been donated to a number of regions in China via the "King Long Mobile Library" project, precious reading materials have been given to 276 schools in Ruijin and Lushan of Jiangxi, Guyuan of Ningxia, Zhidan and Fuping of Shaanxi, Huaxi of Guizhou, Hailar of Inner Mongolia and Anyuan of Jiangxi, covering about 30,000 students.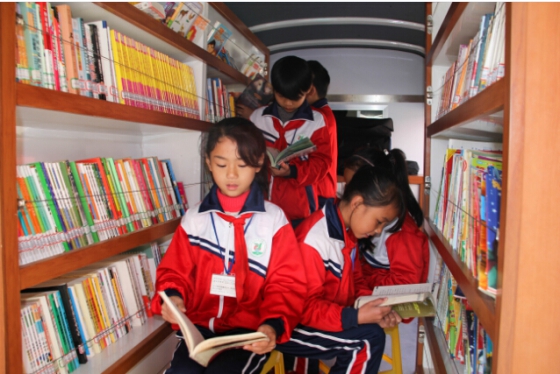 Books serve as the ladder of human progress. As a highly benevolent enterprise, King Long has actively shouldered the social responsibility, solved the children's problem of lacking books in the remote areas. It is just such an original intention and move to benefit hundreds of thousands of children that make King Long awarded such public welfare honors.