322 Units King Long Buses Exported to Saudi Arabia
2017-02-17
Before the Spring Festival, King Long, one of China's leading bus makers, successfully secured a deal with its customer in Saudi Arabia for 322 units buses. The first batch of 70 units King Long buses was already shipped to their destination in late January this year. The remaining 252 units buses will soon hit the road to serve passengers in Saudi Arabia.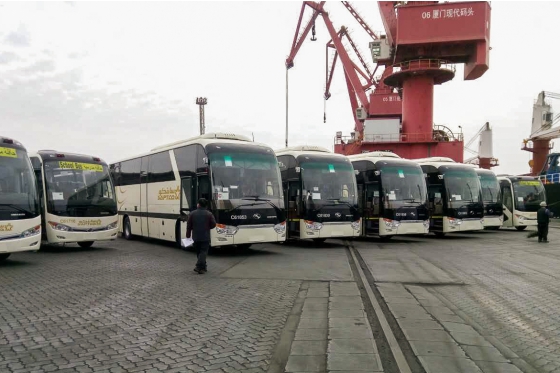 Since 2004, King Long has been exporting buses to Saudi Arabia for thirteen consecutive years. So far, the number of King Long buses working in the country has reached over 4,000 units, becoming one of the elite bus brands in the local market.
Saudi Public Transport Company, a state-owned carrier with the largest scale and broadest business in the nation, boasts over 8,000 vehicles in various sizes. A few years ago, the company mainly purchased European vehicles, such as Benz and Volvo. In 2011, the carrier made a major move by importing over 100 units luxury coaches from King Long. Their smooth operation and impressive performances have helped King Long to gain more orders of city buses and school buses from the company.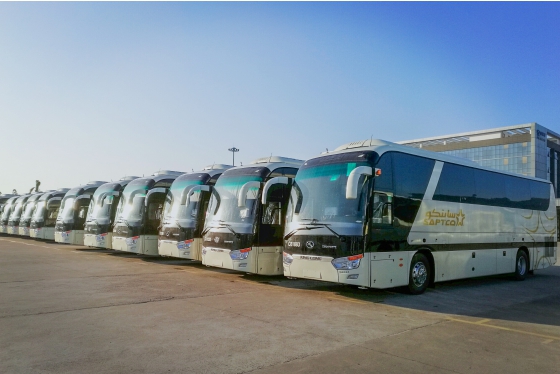 In 2015, a JV company of Saudi Public Transport Company bought over 1,000 units school buses from King Long, made a record high in the export value of industrial products in Fujian province.
To better prepare for the influx of pilgrims to Mecca each year, King Long closely cooperates with its customers in Saudi Arabia to offer readily available after-sales services and ensure the smooth and safe journeys of those pilgrims from all over the world. Currently, 600-plus units King Long city buses are working smoothly in Mecca, providing great travel convenience for local citizens and tourists as well.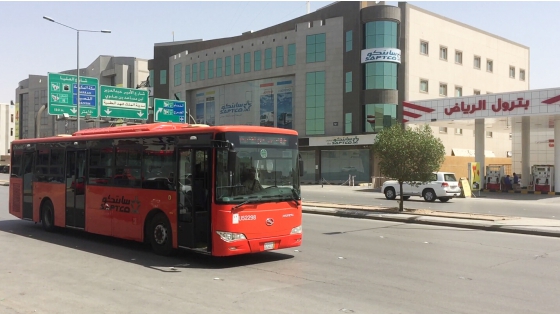 Thanks to the implementation of One Belt One Road initiative, King Long has been maintaining a fast growing momentum in its overseas business. To date, King Long has exported its vehicles to nearly 130 countries and regions across the globe. The number of King Long buses operating in the overseas market has reached nearly 80,000 units. Moreover, the bus maker has set up over 80 authorized distributors and service stations in its overseas market.