NEW KINGWIN - Reliable Partner for Your Prosperous Business
2016-12-20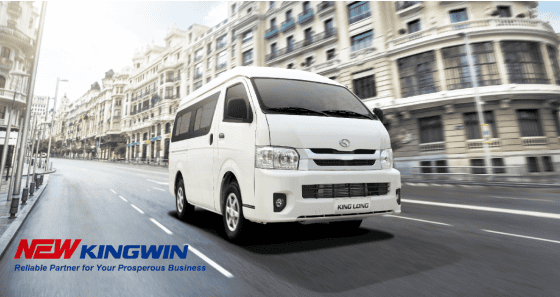 BRAND NEW UPGRADED BUSINESS PARTNER
KINGWIN is a classic light-duty bus model of King Long with good overseas reputation. The exterior, space, safety, and control experience of the NEW KINGWIN are thoroughly upgraded by King Long's 28 years of bus manufacturing, R&D experience. With more reliable quality and higher cost-performance, King Long NEW KINGWIN is your trustworthy business partner.
With all-new exterior and high compactness and elegance, NEW KINGWIN manifests your extraordinary taste and career achievements.


SPACIOUS INTERIOR SPACE
With reasonably arranged interior space, 2,570mm wheelbase, and higher loading capacity, it's a suitable muti-functional vehicle for both passenger and cargo transports.



COMFORTABLE AND PRACTICAL CONTROL DESIGN
NEW KINGWIN adopts the car-style dashboard, featuring beautiful style and handy maneuverability. Multiple storage spaces are provided internally to ease the accommodation of personal articles for the driver and passengers.